---
Some of football's biggest stars are clearly in the mood for romance.
It's St Valentine's Day and football stars are clearly not immune to the romance in the air, as shown by this group of stars spreading the love on social media.
Here is Swansea City's Jonjo Shelvey having a tender moment with fiancee Daisy Evans.
"Happy valentines day to my fiancé and mother to be@iamdaisyevans,"
Next up is Everton's Barcelona loanee and downright Spanish charmer Gerard Deulofeu.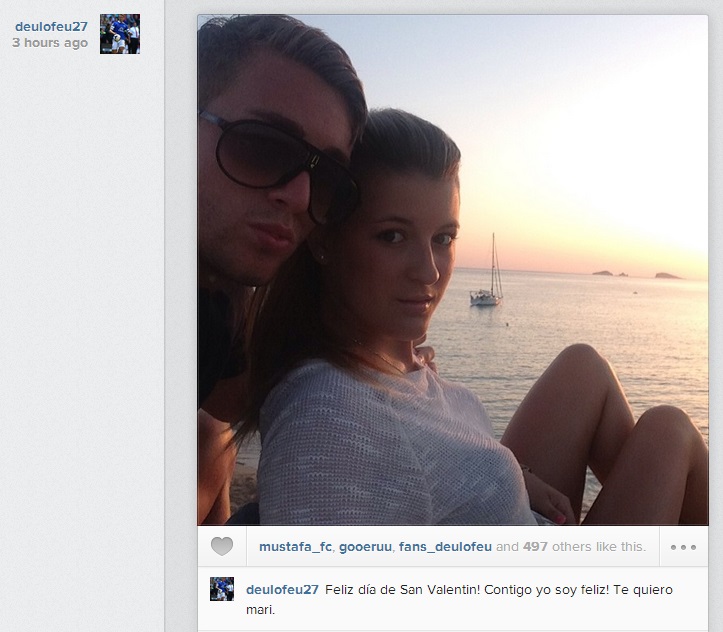 On the subject of the Catalans, here are two differing solo efforts from Alex Song and Neymar.
Meanwhile ex-Chelsea midfielder – sold to Wolfsburg for £16m in the January transfer window – Kevin de Bruyne has gone for the soppy approach.
"You look like you drawn by an artist my valentine."
However, the posterboy of naff Valentine's Day pictures has to be AC Milan attacking midfielder Kaka.
"My beloved one, forever !!!"