---
Ninety-nine percent of NCAA student-athletes never come close to making the money they help their schools earn through their play.
SEE MORE:
Barack Obama labels NCAA "unfair" but comes out against paying student athletes
Liverpool 1-2 Man United: player ratings as Brendan Rodgers sees side suffer Anfield defeat, Steven Gerrard 0/10!?
Cleveland Cavaliers would have signed Steve Nash if he agreed Lakers buyout
When the President of the United States says that the National Collegiate Athletic Association (NCAA) is being unfair with its treatment of its players (or, "student-athletes" as they prefer to call them), it's time for people to take a step back and look at what we're dealing with.
As the NCAA, athletic conferences and individual schools make billions, more than 99% of all student athletes never come close to making that kind of money despite their contributions to the success of the organizations they play for.
The argument that they get their payment by getting a free college education becomes moot in comparison to the collective value they bring to an organization that makes almost infinitely more in just two months of the year (March Madness and December football bowl games) than most of the student-athletes will make in a lifetime…. combined.
Here is a look at five reasons there need to be changes made to how the NCAA, conferences and schools run their student-athlete programs:
5) Too many students lack the means to support themselves at the time of recruitment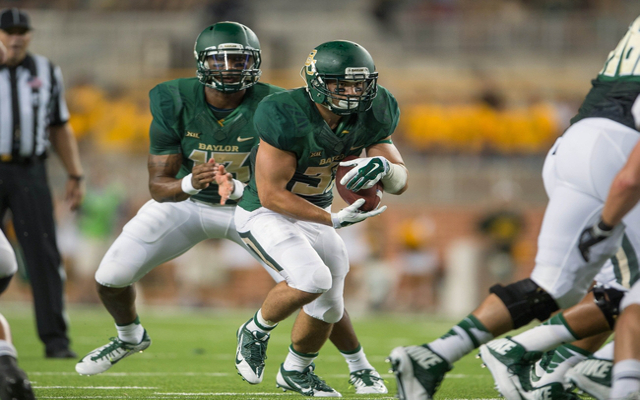 A lot of players who are getting recruited to play in college come from bad neighborhoods, broken families or are just plain poor and can't afford to go to school – Michael Vick, Geno Smith, Jalen Rose, etc. So they have to go to school, focus on becoming a superstar and just hope they can maintain that level of excellence until they either graduate or a professional league comes calling.
Baylor RB Silas Nacita was homeless while he was waiting for Baylor to give him the OK to get college housing as he awaited his transfer to the school. And he got essentially banned from the NCAA for taking up a friend's offer to let him sleep in an apartment instead of sleeping on a floor somewhere.  Is it wrong for someone in extreme circumstances to have to face such draconian measures just because the NCAA or schools drag their feet through their own legal processes?