---
Which five top-flight bosses could be out of work before Santa Claus takes to the skies?
The so-called "managerial merry-go-round" has spun at an unprecedented rate of knots this summer after three of the Premier League's top clubs came under new leadership.
Sir Alex Ferguson ended his 26-year reign at Manchester United with David Moyes handed the task of guiding his Old Trafford dynasty into a new era, while Manuel Pellegrini took up the reins at Manchester City and Jose Mourinho returned to Chelsea.
It leaves Arsene Wenger as the longest-serving manager in England's top division after entering his 18th year in office at Arsenal. His closest rival? Alan Pardew, who is coming up to the three-year mark at Newcastle. A damning indictment of the modern game.
To hammer home that fact, the League Managers Association (LMA) published a report in June revealing there were 63 combined sackings and resignations across all four leagues in 2012/13. Sadly, time has become a commodity managers are rarely afforded and with most Premier League chairman possessing an itchy trigger finger, a raft of dismissals are par for the course.
Here's who fanatix think could be handed their P45 before Christmas.
1. David Moyes – Manchester United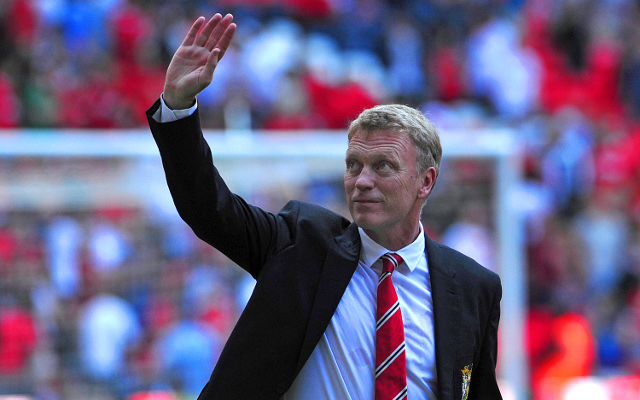 It was inevitable that Moyes would experience early teething problems after stepping into Sir Alex Ferguson's shoes at Old Trafford. A miserable pre-season saw United chalk up just two victories, while he missed out on several transfer targets in his bid to put his own stamp on the squad built by Sir Alex.
Thiago Alacantra, Cesc Fabregas and Leighton Baines slipped through his fingers leading to a scrambled £27 million bid to sign Marouane Fellaini from former club Everton on transfer deadline day, paying £4m extra to secure the Belgian midfielder.
Performances, the opening day thrashing of Swansea aside, have been below-par and the Red Devils have failed to score in their last two games, including that 1-0 defeat at rivals Liverpool. After his final match in charge Ferguson pleaded for Moyes to be given time – but if United continue to perform beneath usual standards and the 50-year-old doesn't iron out the kinks in the squad, his reign could be extremely short-lived.
2. Alan Pardew – Newcastle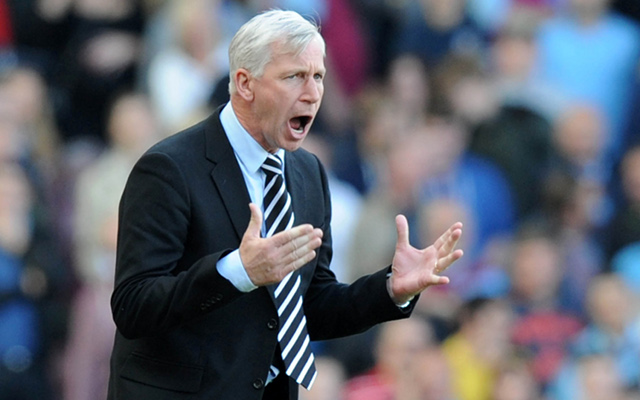 Boardroom strife has tormented Newcastle this summer and Pardew has been the unfortunate victim. A reluctance to spend by owner Mike Ashley and the instillation of Joe Kinnear as Director of Football added to another turbulent summer on Tyneside, in which Pardew has been unable to do anything but sit back and watch.
Kinnear's directives as DoF were centred on player recruitment but the former Wimbledon boss failed miserably to add to a squad that slunk from 5th to 16th in the space of a season, landing only Loic Remy on loan from relegated QPR.
It leaves Pardew short of options and with a dressing room weakened by the departures of several back-up players, the 52-year-old is likely to be the one in the firing line should things continue to go south for the north East club – especially given the strong friendship shared by Ashley and Kinnear.
3. Paolo Di Canio – Sunderland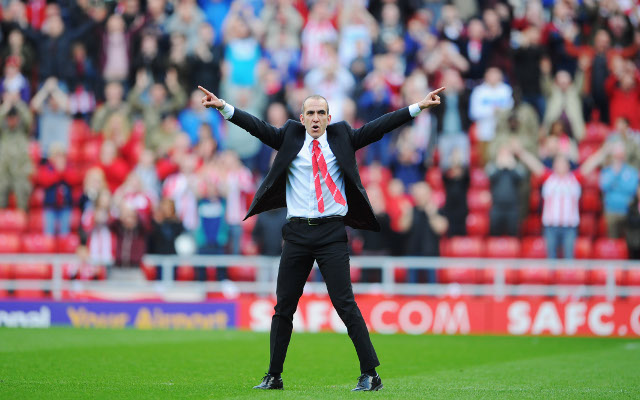 Sunderland narrowly escaped relegation by a whisker last season and their survival can only be attributed to the effect Di Canio had on the Black Cats after replacing ex-boss Martin O'Neill in June.
Di Canio has already ridden an intense storm after his job was immediately placed under threat due to his fascist beliefs, but the furore has since died down allowing the former West Ham striker to mould the team in his image and bring 14 new recruits to the Stadium of Light during a summer of major transition.
However, his new signings have failed to click thus far leaving Sunderland without a win in their opening three games of the season. Di Canio publicly harangued his players following the defeat to Crystal Palace and more outbursts like that could see him alienate the dressing room and lose the trust of club owner Ellis Short before the Christmas lights are turned on.
4. Ian Holloway – Crystal Palace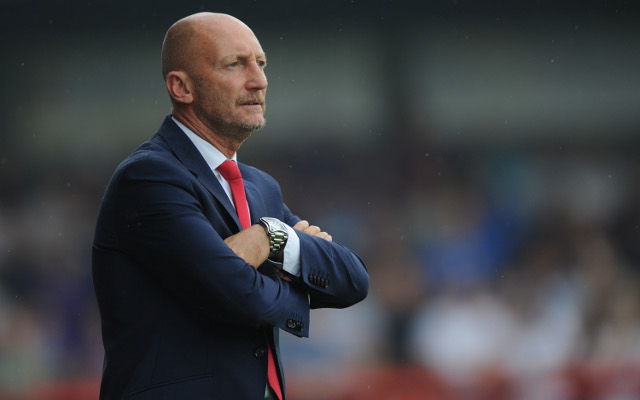 There is no diminishing Holloway's achievement of taking Crystal Palace back to the Premier League. Grounding the Eagles there beyond this season is another matter entirely. It's something the ex-Blackpool failed to after guiding the unfashionable Tangerines into the top-flght three years ago.
Although his soundbites in front of the camera are legendary, Holloway's management prowess in England's top division leaves a lot to be desired and with Palace operating on a slender budget – just like Blackpool – the club could look to a more experienced head at the 50-year-old's expense should they find themselves struggling to keep their head above water.
5. Steve Clarke – West Brom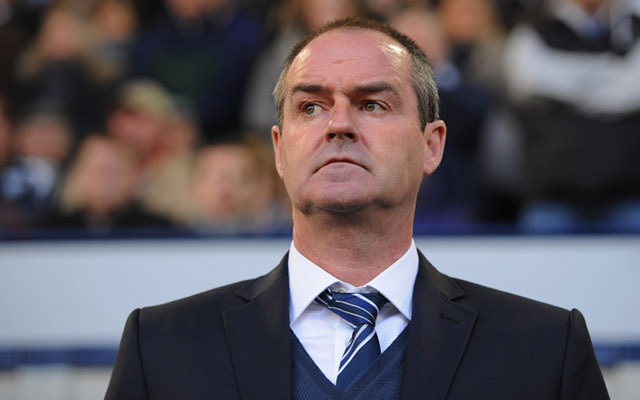 Many tipped West Brom to sink into the Championship last season with Clarke, in his first full season as a manager, at the Hawthorns helm. Pleasantly, the former Chelsea, Newcastle and West Ham number two confounded the critics to guide the Baggies to eighth.
Unfortunately the Midlands outfit have endured a miserable start to the new term and have chalked up just one point from their opening three games, leaving Clarke looking vulnerable in the dugout as he struggles to deal with the loss of 17-goal top scorer Romelu Lukaku.
Despite bolstering his squad on Transfer Deadline Day, this is shaping up to be a gruesome campaign for West Brom if they don't snap out of their early slumber, while Clarke may struggle to keep the wolf from the door should his side continue to flounder.