---
Five conclusions from the mid-week Champions League ties, including defeats for both Arsenal and Man City.
5. Chelsea should recall Courtois.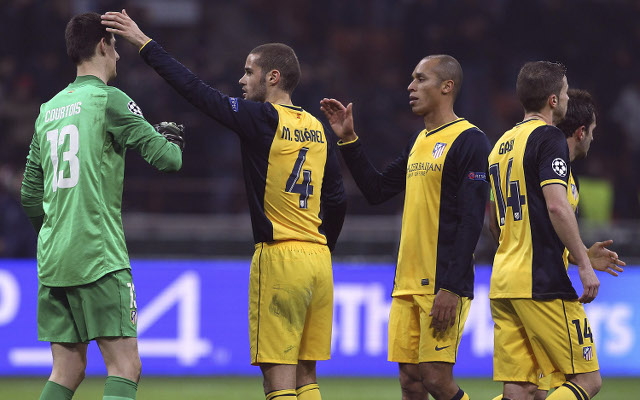 Jose Mourinho is a meticulous studier of Chelsea's possible opponents and the Portuguese will have watched every one of this week's Champions League ties with interest. Although the Blues don't play until next week, one of their players was in action at the San Siro and Thibaut Courtois put in a magnificent performance as Atletico beat AC Milan 1-0. The Belgian, 21, made a number of stunning saves – most notably to deny Andrea Poli – and there is compelling evidence that he is currently among the best goalkeepers in world football. The dilemma for Mourinho is whether to ditch his own world class number one, Petr Cech, in favour of the youngster next season; neither will sit on the bench. On this evidence, he should. Courtois looks a 'once in a generation' type player and could play at the top level for another 15 years. Chelsea should bring him back in the summer, even if that means ditching Cech.