---
The players who should be given a chance by their country.
SEE ALSO: All the latest Cricket news.
Over the past few years, England have kept pace with the best test sides in the world, reaching world number 1 in 2011.
However, they continue to struggle in limited overs cricket, especially in the 50 over game. A major reason for that is a lack of powerful hitters at the top of the batting order.
England consistently struggle to post scores of over 300, a total that will probably be par at next years World Cup. If England are to go far at the World Cup, they will need to add more power hitters to their side so that they can put bowlers under pressure and post big totals.
Here are five big hitting batsmen who should be in England's ODI team.
1. James Vince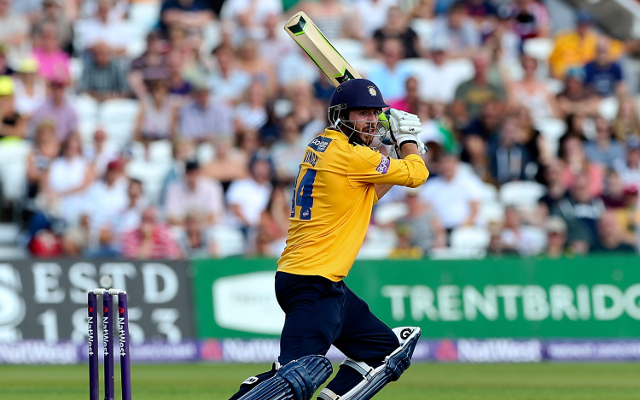 Hampshire's T20 captain has been on England's radar for several years now, playing on several Lions tour.However, he has yet to make an appearance for the full England side.
This summer, his continued absence from the England side has been hard to fathom because of the fantastic form that he's been in. He currently averages 61 in the County Championship, scoring three hundreds and six fifties.
In limited overs cricket, his form has been even more exceptional. He captained Hampshire to yet another T20 finals day, scoring an amazing 93 not out in the T20 Blast quarter-final against Nottinghamshire.
Vince has a great ability to score quickly and put bowlers under pressure at the top of the order. That is something that England are desperately short of in their current one day line up.
Vince's form this season shows that he deserves to be given a chance at international level and England are missing a trick by not introducing him now.