---
Official FIFA 15 player ratings from 30-21 having been unveiled.
EA Sports have announced more player ratings from the new FIFA 15 game, with the players ranked from 30th to 21st in the world now having been unveiled ahead of the game's release.
SEE MORE:
FIFA player ratings 50-31.
Top 10 strikers in FIFA 15.
Chelsea faces and ground unveiled for FIFA 15.
Here are the new ratings to have been announced: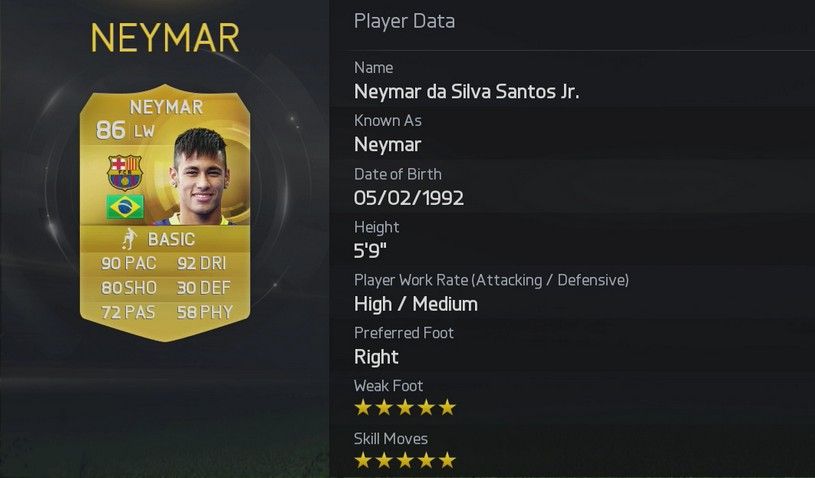 30) Neymar Jr. (86) – The Brazil and Barcelona star is rated at 86 – perhaps putting him in a slightly surprising position of 30th in the world.
29) Mats Hummels (86) – Borussia Dortmund centre back Hummels is given a rating of 86, making him one of the highest rated defenders on the game.