---
Touring side make a strong start despite another shocking DRS decision.
Australia have made it to lunch at 92-2 on the first morning of the third Test at Old Trafford, as they look to save the series.
Chris Rogers was one of the big talking points of the morning as he blasted his way to 67 unbeaten at lunch.
However, the game again involved the controversial Decision Review System, which saw Usman Khawaja wrongly given out twice by the on-field and third umpires.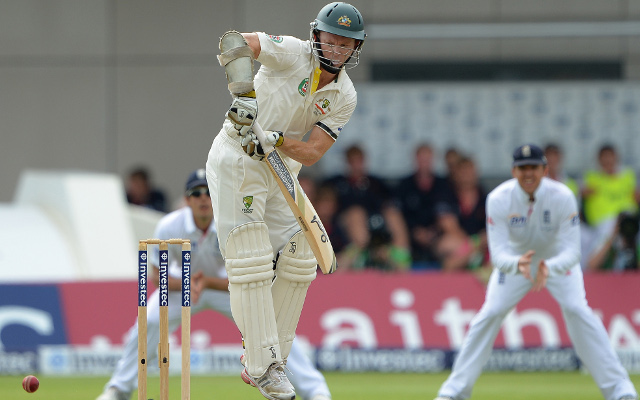 Australian won the toss and batted first and Chris Rogers looked to get onto the front foot and drive on a pitch that offered more pace than its two predecessors.
Jimmy Anderson continued to use the new ball well as the swing had the England player on edge when Shane Watson was on strike.
Anderson went around the wicket early to Rogers, who was confident enough outside his off-stump to know what he should be playing at and what is destined for Matt Prior's gloves.
Tim Bresnan was brought into the attack and elected to bowl over the wicket to Rogers, which quickly
cut down on the scoring options for the Aussie opener.
Australia brought up their 50 in quick time as Rogers hit a square-drive through point, as the ball
raced away to the boundary.
Rogers reached his 50 with his 10th boundary in the innings with his team at 70-0.
Bresnan struck for England side when he got a easy edge from the outside edge of the bat of Watson with a simple catch taken by Alastair Cook taken at first slip.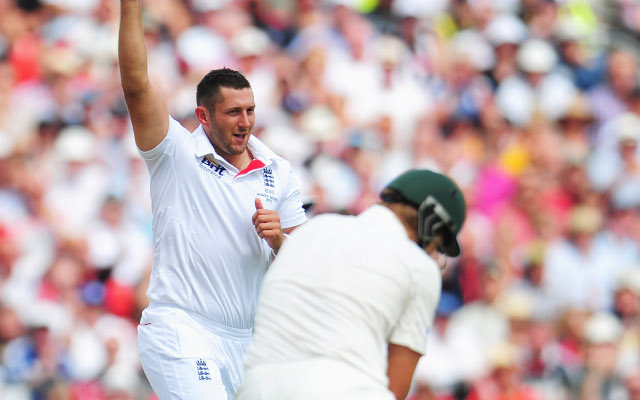 Australia fell to be 76-1 with Watson departing for just 19 off a good ball from Bresnan that did just enough off the pitch.
With the new man Usman Khawaja in and the bowling of Anderson and Bresnan still looking threatening, Australia's rate-rate slowed from the frenetic start.
A single to Rogers, to take him to 58 for the game, also saw him reach 20,000 runs in his First Class career.
Swann was brought into the attack 20 minutes before lunch with two left-handers at the crease with Khawaja again taking his time to get off the mark.
Khawaja was soon on his way back was given out caught behind off the bowling of Swann, and he opted to have the catch review after some hesitation.
The replays showed he did not get an outside edge and the noise England heard came of from the batsman's bat hitting his back leg.
However, shockingly the original call was upheld and the score became 82-2 as Australia was again on the wrong-end a clearly wrong call.