---
Vital wickets for tourists keep up the pressure on the Three Lions.
Australia earned the important scalps of Alastair Cook and Jonathan Trott in the first session of day three as England were 119-4 at lunch still 408 runs behind.
Despite having a monster lead at the beginning of the day, the Aussies still needed to take wickets so as not to give the England top-order a chance to build momentum.
Cook resumed his innings on 36 and Trott on two as they looked to get themselves in for a long day at Old Trafford.
Australia began the day bowling a fuller and straighter line to Cook and Trott, and with just a hint of swing several deliveries passed the outside edge of the bat.
The discipline that was the hallmark of Australia's bowling performance to end day one was back early in the morning session, with Peter Siddle and Ryan Harris giving nothing away cheaply.
Harris got the wicket his side needed after Trott looked to play at a ball before pulling away late.
The edge flew well to Michael Clarke at second slip, with the disciplined effort by the touring side frustrating Trott (five) as the score became 64-3.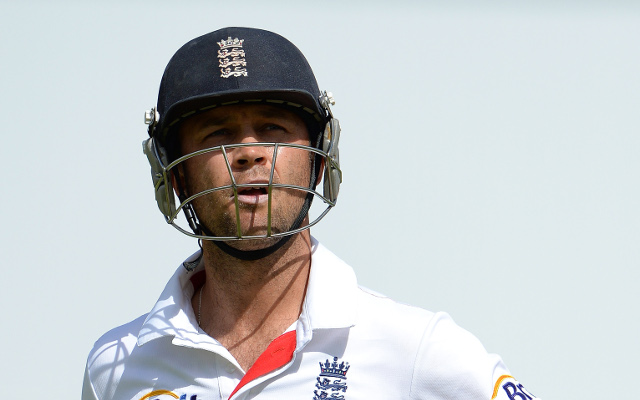 Cook reached his half-century from a firm push down past the fielder at mid-off as he continued to try and be the spine around which the rest of the England innings was built.
After a slow start, Kevin Pietersen took a shining to several short balls from the bowling of Mitchell Starc as notched several boundaries to race into the 20's.
Starc looked to tempt Pietersen with wider deliveries and eventually the Englishman was able to pierce the strong off-side field, in what was an interesting battle throughout the morning.
England looked to have settled down well after the dismissal of Trott.
However, just as Cook looked set to push on towards a big score, Starc earned an edge from the England skipper down leg side with Brad Haddin taking a spectacular catch.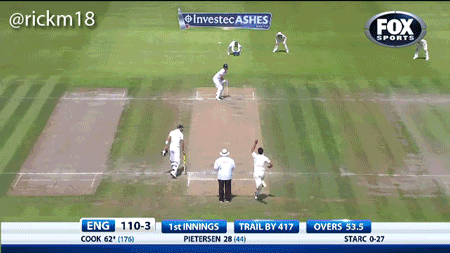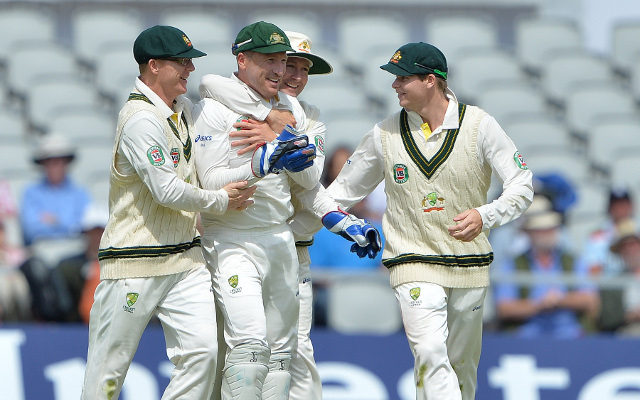 The fortunes of the England skipper are profound compared to his form in the 2010-2011 series, with 145 runs from 410 balls at an average of just 29 in his five innings.
At the same point in the previous series, Cook has accumulated 495 runs from 944 balls faced at an average of 126.75.
After the vital wicket of Cook (62) and the Three Lions were 110-4 in the shadows of the lunch break with the in-form Ian Bell striding to the crease with an important job to do in the afternoon.