---
Home team avoids the follow on as Aussies look for a sizable second innings total.
Australia finished on 24-1 at lunch on day four as they chased plenty of quick runs in their second innings against England at Old Trafford with the away side enjoying a lead of 183.
The Three Lions avoided the follow-on, with the tail hanging around long enough to frustrate Aussie skipper Michael Clarke before they were bowled out for 368
Matt Prior and Stuart Broad started day for confidently, as the pitch showed no signs of slowing or offering variable bounce.
England cruised past the follow-on mark inside the 25 minutes as the overnight pair raced along at more than five runs an over.
Nathan Lyon earned the first wicket when he earned an edge from the bat of Broad with Brad Haddin taking the chance.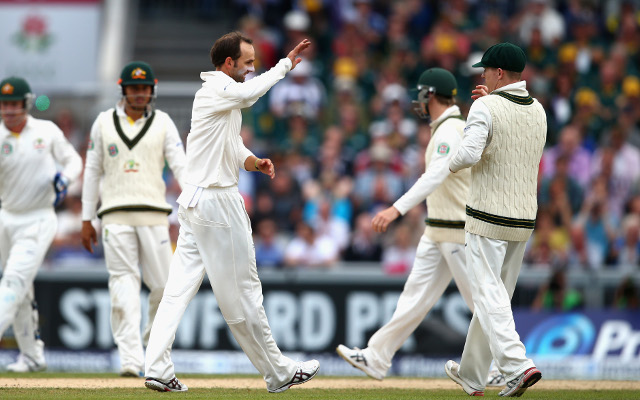 Amazing, given the controversy earlier in the series, Broad did not wait for the umpire to raise the figure as he walked after making 32 with England moving to 338-8.
Graeme Swann showed his intent as he went after Lyon, with an early six followed by a thick inside edge when he tried to repeat the dose.
Steve Smith put down a very sharp chance off Prior at mid-wicket, in what was really only a run-saving chance given the speed it was traveling.
The walking continued as Peter Siddle earned an inside edge from the bat of Swann, with Haddin taking another solid chance behind the stumps as England fell to be 353-9.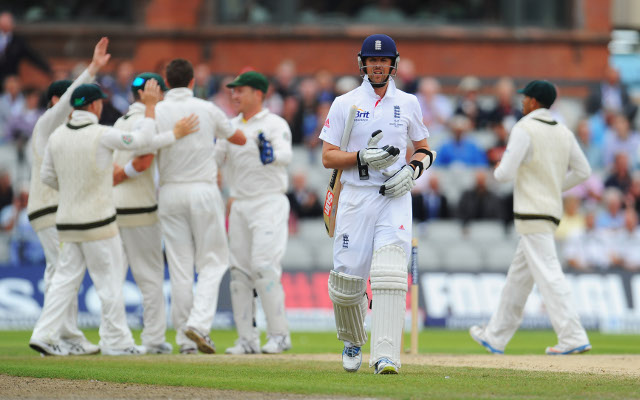 In a sign of their game-plan, Prior began to turn down runs as he looked to farm the strike and keep
James Anderson away from the strike.
Australian captain Michael Clarke was then forced to alter his tactics ball-by-ball, with aggressive fields for Anderson and in-out set-ups to Prior.
Eventually the last wicket fell when Prior top-edged a ball from Siddle, as the innings finished on 368 with the Three Lions trailing by 159 with 30 minutes left before lunch.
Australia forced a change at the top of their order in the second innings with David Warner opening alongside Chris Rogers.
The away side lost their first wicket as Rogers looked to run a ball down to third man but only successed in guiding an edge to the gloves of Prior.
Rogers went for 12 as the score became 23-1 with five minutes left before lunch, with Warner (12no) and Usman Khawaja (0no) to resume their innings' after the break.