---
Touring side continue to pile on the runs at Old Trafford.
Australia took a stranglehold on the third Test match of the series against England, reaching 507-7 at Tea on the third day at Old Trafford.
The touring side added 115-2 in the afternoon session with Mitchell Starc (54 not out) and Brad Haddin (57 not out) still at the crease.
Australia continued on their way towards a commanding first innings target after lunch as they passed the 400 mark for easily the first time this series.
Michael Clarke and Haddin passed the 50 partnership in what was a crucial stand after the cheap dismissal of David Warner before lunch.
Stuart Broad finally collected his 200th test wicket when a short ball nipped back at Clarke, with the Australia skipper cramped for space resulting in him playing on to his stumps.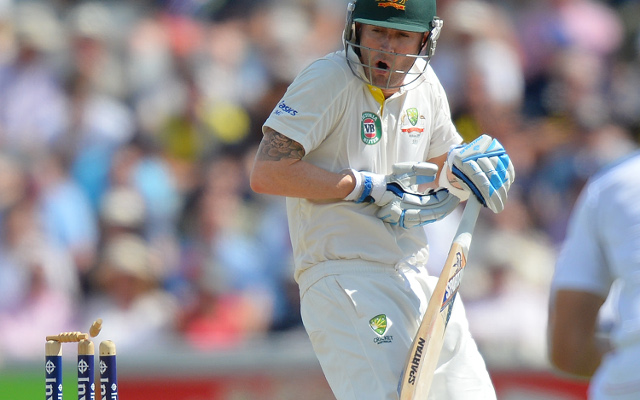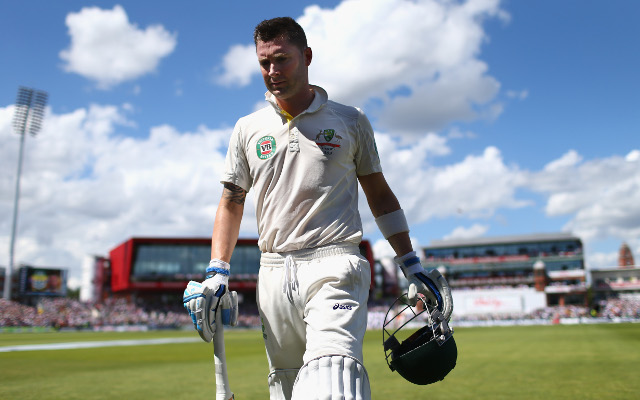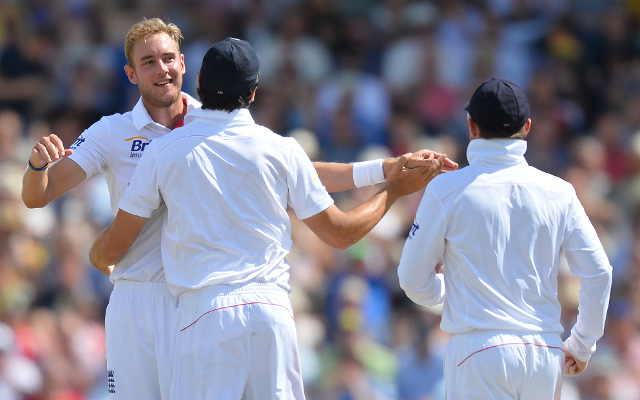 Clarke received a warm round of applause from the crowd as he made his way off for 187 as Australia fell to
be 427-6.
Swann earned his five-wicket haul when he knocked over Peter Siddle over for just one, with the Australian fast-bowling slogging widely across the line.
Australia continued to attack with reckless abandon, with the touring side looking to hit out or get out.
Tim Bresnan continued to struggle in the conditions as he looked to hit a line and a length in the hope another aggressive shot will see the Australian batsmen will get themselves out.
Despite the stroke-play going back into the more conventional the run-rate continued at around 3.5 an over, as Starc
kept his strike rate at around 80.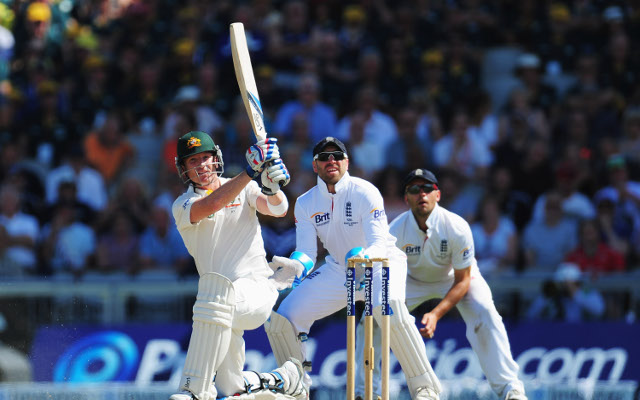 Haddin guided a shot down to third man to bring up his 12th half-century from just 74 balls, as Australia reached 479-7
Both Starc and Haddin has put on 50 from just 59 balls as Australia continued to build towards a commanding and psychological innings of 500.
Starc brought up Australia's 500 and his half-century with back-to-back boundaries, and the partnership between he and Haddin cruised along nicely in the shadows of tea.