---
Tourists strike back late to keep their faint hopes of victory alive.
England have finished in control of the second Ashes Test against Australia as they closed day two at 31-3 – a lead of 264 overall.
The Three Lions dominated for much of the day after they were bowled out quickly in first session, with England taking six wickets in the afternoon session to cripple Michael Clarke and his side.
But the game was set to go through another momentum swing as Peter Siddle took three wickets in quick-time to give the away some hope of a miracle over the next three days.
Earlier in the evening session, the avalanche of wickets continued as Peter Siddle edged to second slip before Haddin earned a thick edge off the bowling of Graeme Swann, with a sharp chance taken by Jonathan Trott to make it 104-9.
Australia were all-out for for 128 when Ryan Harris hold out as Swann claimed his fifth wicket of the
innings.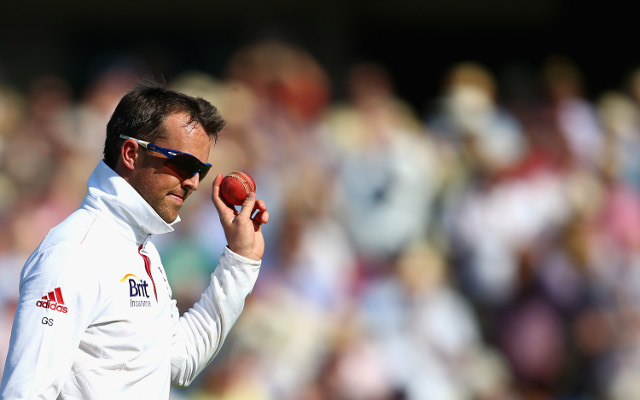 England elected not to enact the follow-on and they received an early life when an edge from Joe Root went between Brad Haddin and Michael Clarke – the second time a catch went begging in the same manner in the match.
Australia finally used a potential DRS challenge the right way after Harris hit Joe Root on the pad, with replays showing the ball hit the Englishman outside the line of off-stump.
Peter Siddle got the breakthrough the Australians were desperate for as Alastair Cook dragged the ball back onto the stumps.
The England skipper departed for just eight, to continue what has been a disappointing series to date personally, as his side fell to be 22-1 but still well in command of the Test.
Siddle was the man again for the touring side as Jonathan Trott also chopped the ball back onto his stumps for just zero.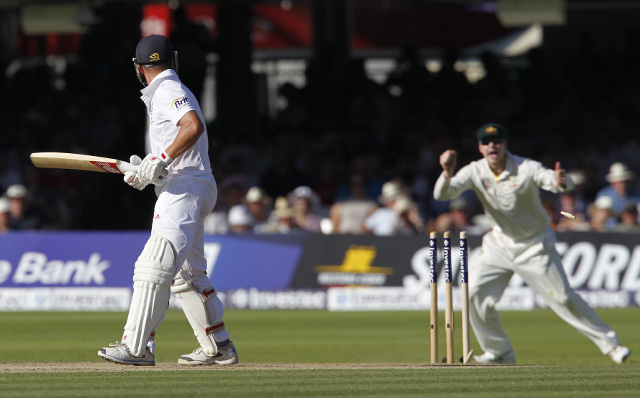 The Victorian quick troubled Trott with his length before his dismissal, with several plays and misses, with the Three Lions falling to 22-2.
Kevin Pietersen was also worried by the nagging line and length of Siddle before he flashed at one ball too often, slashing a wayward shot to Steve Smith at point.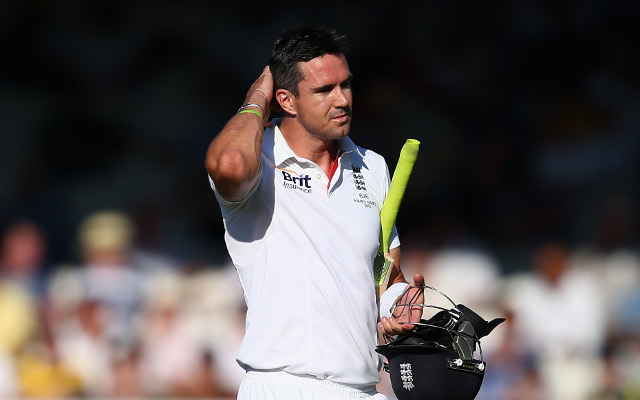 Siddle continued his sensational spell late in the day as he gave the Australian side some hope on what had been a horror day that that point.
England fell to be 30-3 at that point thanks to Siddle's 3-4, with the home side still needing a leading by 263.
Tim Bresnan was sent in as the night watchman, in the hope of preserving more England
top-order players as the home side looked to top the hemorrhaging.
Both he and Trott made it through to the close of play on zero not out and 18 not out respectively, as England closed well on top.