---
 Ian Bell holds the key to England's hopes in their second innings.
The fortunes for both England and Australia continue to balance on a knife's edge as the home side finished at tea on day three at 230-6, a lead of 165 in the first Ashes Test.
Again a tense session saw the momentum swing in favor of both sides.
However, Ian Bell on 56 not out at the break, will be wanting to do what none of his teammates have been able to do and turn a start into a score.
Early in the session Bell was hit in front by Shane Watson and sent the original call of out upstairs in what was a crucial call by the batsman.
Replays showed the ball just missing the leg-stump and the score remaining at 172-4.
In what could be a turning point for the entire Test match, Australia used a review just before lunch which was a waste as opposed to Bell's which was the correct call.
However, the boost given to England was soon gone as Ashton Agar got the ball to grip to get rid of Jonny Bairstow with a faint edge going to Brad Haddin.
The disappointment of Bell staying at the crease was forgotten as the 19-year-old grabbed his second Test wicket with Bairstow gone for 15 and the score 174-5.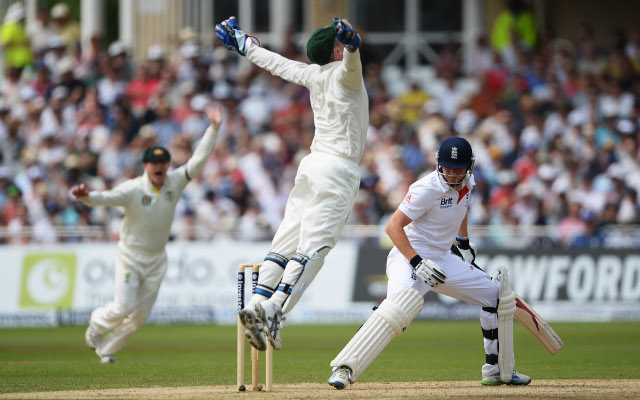 Australia took the new ball after 83 overs and English wicketkeeper Matt Prior counter-attacked well, using the hardness of the new ball to reach the boundary.
England scored at 4.2 an over in the first 10 overs of the new ball as Prior continued to set the pace for the important fightback by the home side's middle-order.
But again just as an English player looked to go on and make a big score, Peter Siddle (1-34) claimed Prior's wicket for 31, after he pulled a ball straight to Ed Cowan at mid-wicket, as the Three Lions fell to 218-6.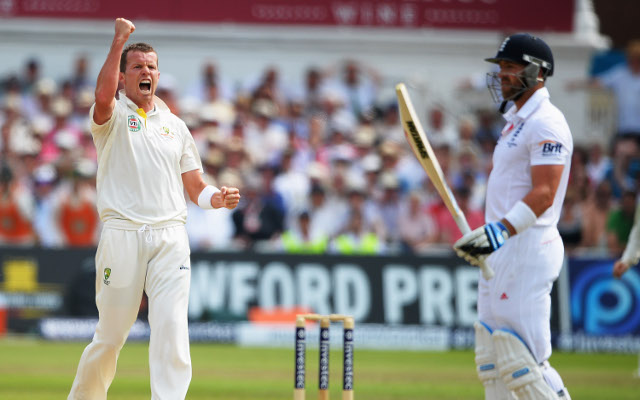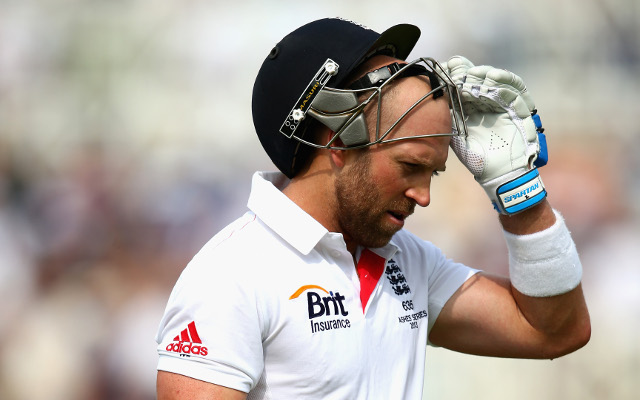 In a sign of how rough the pitch had become after just three days, Mitchell Starc began to reverse-swing the ball after just 12 overs, with the technique to play a major part for the rest of the game.
Bell brought up his half-century in what was a crucial knock for the home side, with two runs score also bringing up 6000 career Test runs as England continued to try and fight back with the lead at 158.
Stuart Broad will join Bell at the crease to start the evening session, and if the English can set Australia a target between 225 to 250 it will be a tough ask for Australia with the pitch continuing to play its part in the match.