---
31-year-old Jon Edwards suffered a head injury in Portugal, and has been missing for 11 months since.
However, his mother believes that she may have spotted him at Stamford Bridge, where a Chelsea pre-season match was taking place.
A picture of a man who looks like Edwards has surfaced, and he can be seen sitting in the background of a selfie (seen above) taken at Stamford Bridge during the 1-0 defeat to Fiorentina earlier his week.
Scottish Edwards (pictured below) was working as a chef in Portugal at the time of his disappearance.
After his injury, his coworkers were unable to find him despite his possessions still being in his apartment.
He was also nowhere to be found in Portugal and the UK, but he may be in the UK after all if the mystery man in the photo is who his mother believes he is.
His mother, Lesley, said: "We've been searching for him for almost a year now and we've had so many wrong sightings and different twists and turns but I saw that picture last night and said 'God that looks like John.'
"My heart skipped a beat and I was up half the night. Even if we can find the information to discount it at least we can move on but if it's not him it's his absolute double.
"We're contacting the club and police to try and get to the bottom of it but we're hoping someone out there who was at the game or recognises him may be able to help us."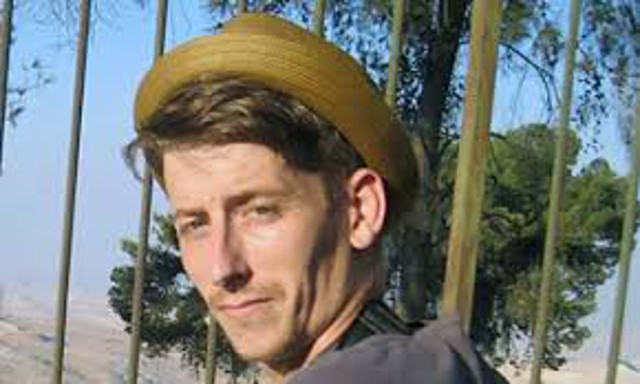 The identity of fan in the question has not yet been confirmed.
If you can assist the police with their search for Jon, please contact them by calling 101.
SEE ALSO:
Football app
Five reasons Chelsea WILL dismiss Arsenal & Man United to win 2015-16 Premier League
Twitter reacts to EXTENSION for Chelsea boss Jose Mourinho