---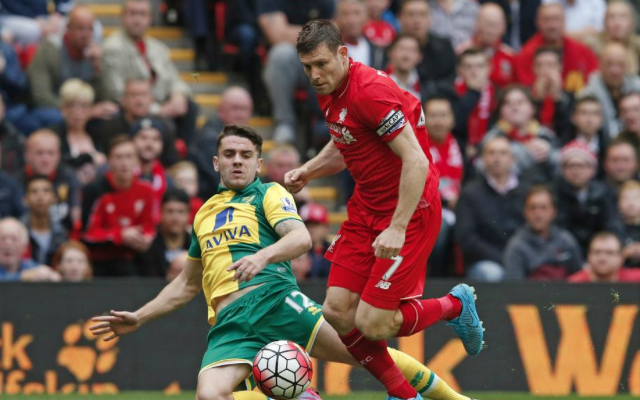 MF: Alberto Moreno – 8/10
Got the assist for the Ings goal with a decent lofted pass and distributed the ball well on the whole. Moreno justified his place in the starting XI and he'll likely get featured more after today.
MF: Lucas Leiva – 5/10
All that Lucas did all day was pass sideways and, by the final 15 minutes, Rodgers had seen enough.
MF: James Milner – 7/10
An early yellow that he definitely deserved overshadowed what was a solid passing day for Milner – who made a team-leading 60 of them, but not enough which penetrated the Norwich defence.
MF: Nathaniel Clyne – 6.5/10
A solid shot attempt and two drawn fouls contributed to an otherwise average performance by Clyne in a more advanced wing-back role. His passes were on target enough for him to avoid a worse score.