---
9) Javier Hernandez (Manchester United)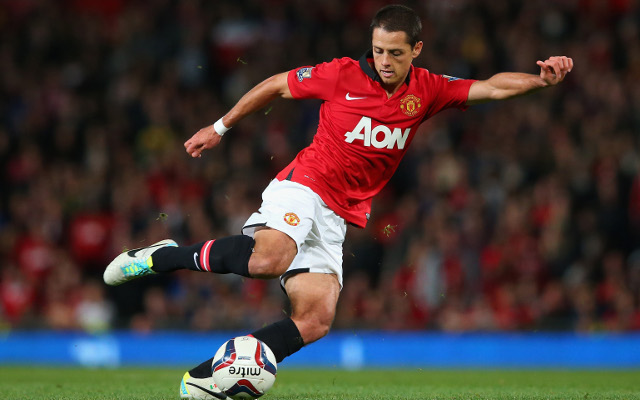 After four years with Manchester United, Javier Hernandez's career hasn't quite panned out the way it was expected to when he burst onto the scene in 2010/11.
The Mexican striker was a key player as the Red Devils won the title that year, scoring 13 goals and looking like a terrific prospect.
However, he has been in and out of the starting lineup since then, and with extra competition coming in the form of Robin van Persie and Danny Welbeck, he no longer looks to be part of United's plans for next season.
This has seen the likes of Inter Milan and Atletico Madrid register an interest in the 26-year-old, and although Tottenham have also been mentioned as possible suitors, United will surely look to move him abroad if possible.