---
Entire season in trouble for Eli Manning and his team after 0-3 start.
The Carolina Panthers made a resounding message to their fans while also delivering a crushing blow to the Super Bowl hopes of Giants fans, as Cam Newton led his side to a 38-point win.
Neither side had the start they wanted for the season and entered the crucial third week at 0-2.
But Newton's three touchdown effort was enough to show that Carolina will not be pushover for most sides this season no matter if they make the playoffs this year.
However, the big talking point, as much as the Panthers big win, was the Giants third loss in a row and given the history of the league their chances of making it to the last game of the year appear to be slim.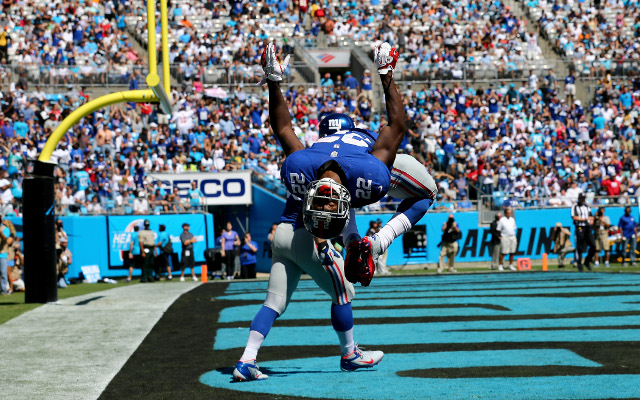 Out of the 161 teams that have started a season 0-3, only five of them have gone on to start in the Super Bowl, and given the apparent problems in the New York offensive line, that number does not appear to be on the way to changing to six.
After earning just 73 yards rushing in the first two games, the Giants only made it to 60 in the record loss to the Panthers, and  40 of which came after the game was gone at 31-0.
The unwanted marks continue for the Giants with their 133 yards rushing through three games the fifth fewest by a team to start a season since the merger in1970, with the 1993 Buccaneers having the lowest mark with 106.
The Panthers set the tone early, sacking Manning five times in the first quarter. They limited the Giants to 18 total yards — and just 1 yard passing — in the first half and took a 17-0 lead to the locker room.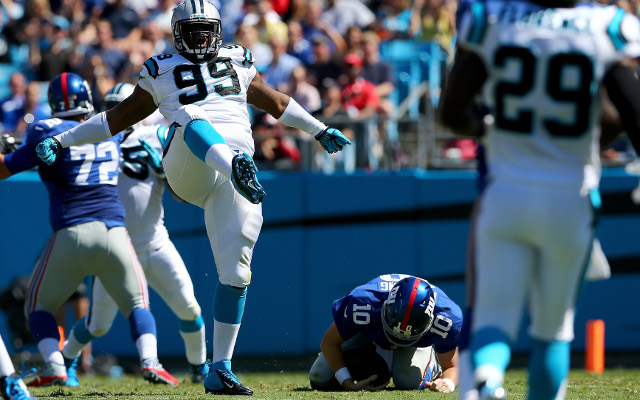 The Panthers offense, feeding off the defense, finally got things rolling.
Offensive coordinator Mike Shula allowed Newton to run out of the read option, which helped open up an offense that had been mostly stagnant this season.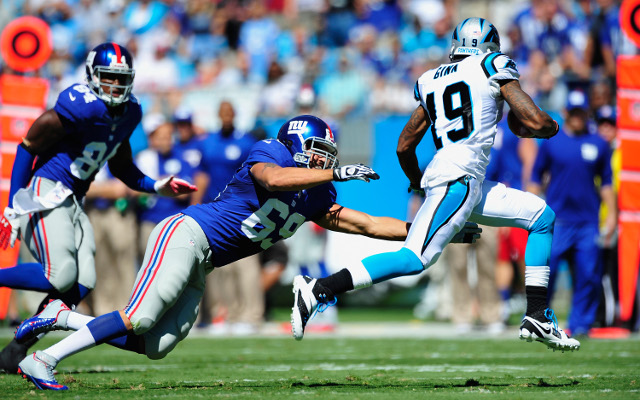 Newton had 223 yards passing and threw two touchdown passes to Brandon LaFell and one to Ted Ginn Jr. He ran for 45 yards and his first TD of the season.
DeAngelo Williams ran for 120 yards on 23 carries.
The Panthers have their first bye week of the season in round four while the Giants will have a tough task in earning their first win of the season when they face the undefeated Kansas City Chiefs.