---
Celtics make it six straight wins.
The Boston Celtics secured a 116-95 win over the Los Angeles Lakers at the TD Bank Garden on Thursday night, as they continue their undefeated run since the injury suffered by Rajon Rondo.
fanatix tickets – take in the best basketball league in the world!
NBA tickets are available now!
Kevin Garnett scored 15 points to take his career point total over the 25,000 mark, while Paul Pierce was instrumental in the win, adding 24 points with 12 coming in the third quarter alone.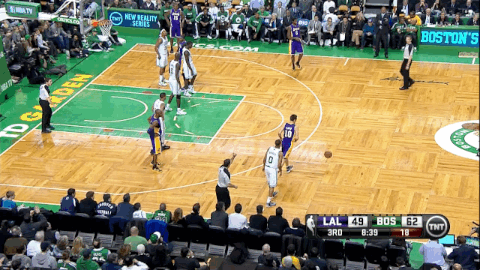 Dwight Howard returned to the Lakers line-up after recovering from a shoulder injury, but could do little to stop the Celtics onslaught as Jeff Green (19 points) and Jason Terry (15 points) came off the bench to help clinch the win.
Kobe Bryant contributed 27 points for Mike D'Antoni's men, but it wasn't enough as the Lakers' three-game winning streak was ended in emphatic fashion.
Bryant came out after the break with an iced-strapped elbow, but was able to return to the game. After a recent resurgence, the loss will come as a blow for the Lakers, with the Celtics outworking them on the boards and demonstrating that typical grit to get the win.
The Lakers now move on to face the Charlotte Bobcats on Friday night, before visiting Miami on Sunday. As for the Celtics, they take on the Denver Nuggets before moving on to also face the Bobcats.