---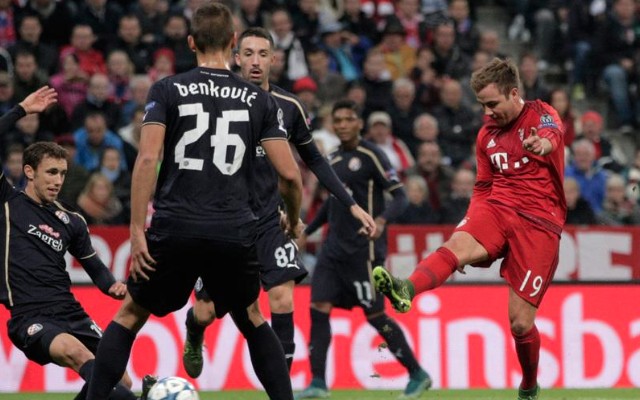 MF: Thiago Alcantara – 9/10
Bayern scored five times; on three of those goals it was Thiago recording the assist.
MF: Mario Gotze – 8/10
A goal and some very close shots finished up a solid performance by Gotze. He helped lead the charge into Zagreb territory as the playmaker seldom let the ball get away from him.
MF: Joshua Kimmich – 7.5/10
A pair of drawn fouls combined with some spot-on passing made Kimmich one of the more under-appreciated players of the one-sided whooping.