---
Lionel Messis added yet another Championship notch to his belt, helping Barcelona to the Champions League Final.
SEE MORE:
(Video) Neymar scores the dagger and celebrates as Barcelona wins Champions League
(Video) Neymar has goal denied in Champions League final after being called for handball
(Video) Juventus defender Stephan Lichtsteiner does apparent flop with 360 spin
While most people who aren't members of the Cristiano Ronaldo Fanclub would have loved to see Lionel Messi overtake his brash Real Madrid rival with a goal in Barcelona's win over Juventus, Messi got the last laugh this year with what was still a dominant performance in the Champions League Final. Perfect passes, display after display of unmatchable speed, pulling double teams that allowed Neymar and Luis Suarez to dominate their matchups – all of them contributed to a performance that Messi should be proud of even if it didn't allow him to one-up Ronaldo.
A goal by Ivan Rakitic in the first five minutes set the tone for what would be a mostly dominant match by Barcelona and Lionel Messi's fellow forwards Luis Suarez and Neymar would capitalize to seal the win for the La Liga club.
Here is a look at the Barcelona player ratings from the Champions League Final, listed by position ranked out of 10: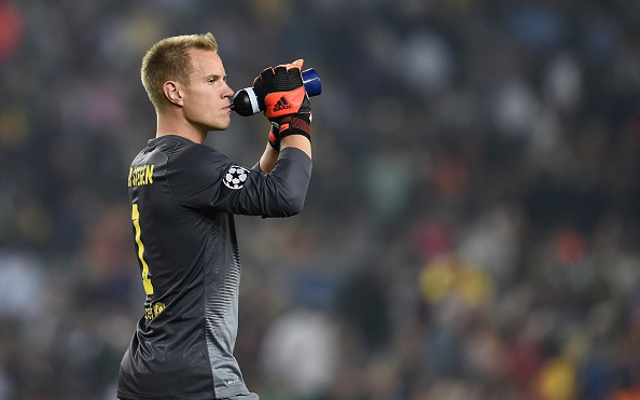 #1 Marc Andre ter Stegen, Goalkeeper – 7/10
Obviously we have to take some points off for allowing that game-tying second half goal, but on the whole ter Stegen played a strong game that included four seemingly-easy saves and nine goal kicks. But even so, having to defend from 8 shots on goal is no easy feat.