---
Wilshere reveals why the 21-year-old gave the stands the middle finger.
Arsenal midfielder Jack Wilshere is currently serving a two match ban for showing the England international's middle finger to a group of Manchester City fans.
The incident occurred during the 6-3 defeat at the Etihad Stadium on December 14, but was not spotted by the referee yet was caught on television cameras.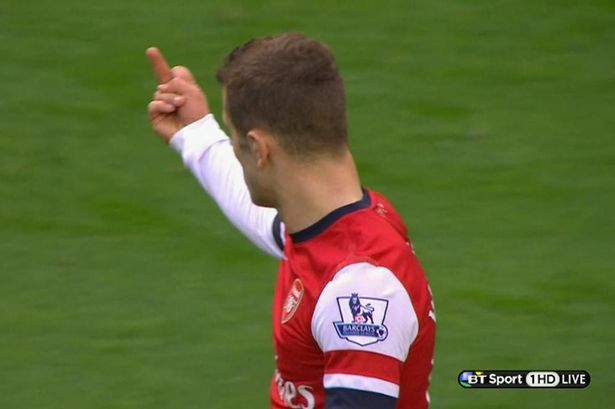 As a result the FA served up the sanction to Wilshere and the 21-year-old has now revealed why the Englishman did it.
Gutted not to be Involved last night! Shouldn't of reacted the way I did but I know all you dads out there love your kids the way I do….

— Jack Wilshere (@JackWilshere) December 24, 2013
Suppose I will just have to take the abuse about my kids in future……anyway, one more game to go! Can't wait to be back! #AFC

— Jack Wilshere (@JackWilshere) December 24, 2013
Footballers are of course exposed to all sorts of abuse from the crowd, but FA chairman Greg Dyke exclaimed that they get paid enough not to react.
"As a supporter I sympathise with the players because of the flak they get from the crowd," Dyke told talkSPORT.
"People can lose their cool very quickly but he has got to learn.
"He's very well paid to play the game and he's got to learn to cope with it."
This seems a slightly bizarre response from Dyke to link the amount of money a person earns to the amount of abuse they are allowed to be subjected to.
Wilshere missed the 0-0 league draw with Chelsea on Monday because of the ban and will also be absent for the Boxing Day clash with West Ham United.
Watch the top 10 best Arsenal goals of all time.
Read more Arsenal fc news.