---
Touring side again suffers a top-order collapse, placing their batsmen in the spotlight.
It's no secret that the Australian cricket team has got it's fair share of problems currently.
If Darren Lehmann still had hair, it would have been torn out after watching side capitulate for the second match in a row.
But why are the Australians struggling to make scores that could see them stay in the hunt to beat England and win back the Ashes?
Not withstanding several good deliveries from a disciplined England bowling attack, the Australian team suffered a death by a thousand cuts on day two, with most of them self-inflicted.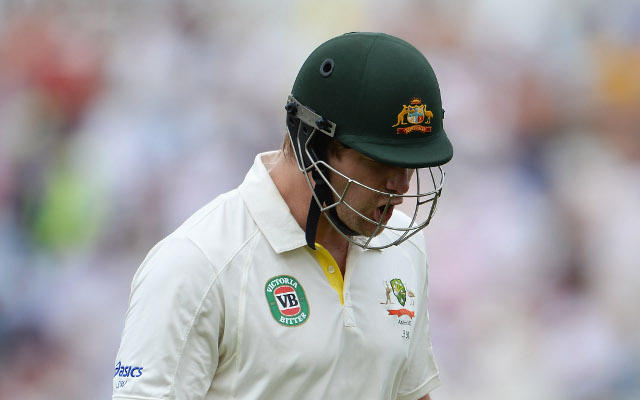 Shane Watson
The experiment of having the all-rounder open the batting must be getting close to an end.
Yet again a start was earned under trying circumstances, and yet again Watson threw it away after another poor use of the DRS system for his LBW shout from the bowling of Tim Bresnan.
As was told after the day's play, it was batting partner Chris Rogers who indicated to Watson that he should refer the original call of out.
While this absolves Watson from some of the blame, given he has a toxic history of being selfish when it comes to reviews, it still beggars belief the call was made to look at it again on replay.
There was nowhere near enough doubt in the minds of the batsmen to justify the call.
Watson, and the rest of the top-order, must have it brainwashed into them, do not ask for a review on a LBW call unless you felt the ball hit the bat.
Batsmen know when they are plumb.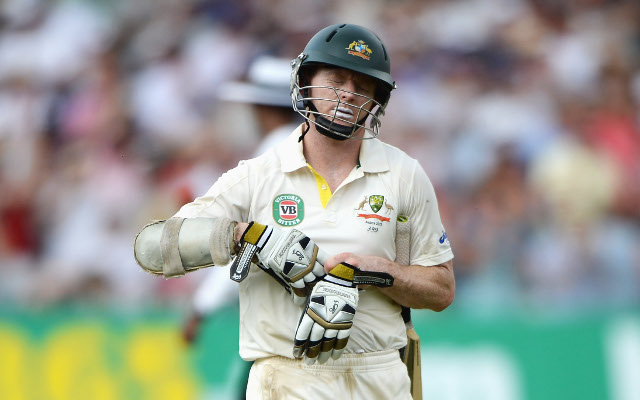 Chris Rogers
In what was one of the more bizarre dismissals in recent Test cricket history, Rogers was deceived by, of all things, a Graeme Swann full-toss.
Summing up the day Australia had, Rogers should have sent the ball into the third round of the crowd, instead all it got him was a seat in the third row of the dressing room.
While Watson has shown to be selfish in in using referrals in the past, Rogers was not selfish enough.
The opener, in just his third Test match of his career, was left gun-shy about calling for the third umpire to take a second look at his dismissal.
Yet again the Australian side misused the DRS system and it cost them a wicket as they began to be skittled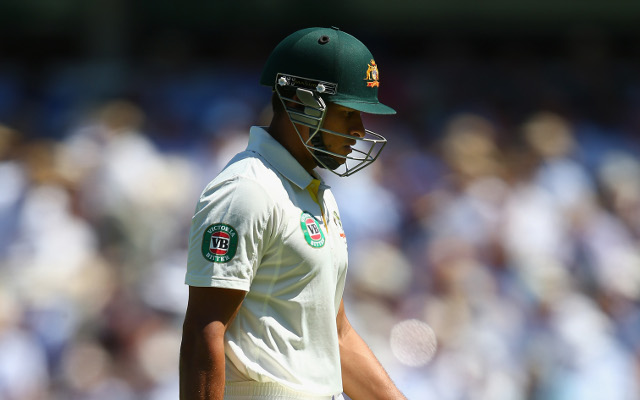 Usman Khawaja
While he looks like he has the technique for Test cricket and possesses plenty of talent, time is ticking away for Usman Khawaja to turn into a Test top-order player.
While at just 26 he has plenty of years at the top of the game barring injury, his statistics need to start backing up why he is continually been given every chance to perform.
An average of 29.22 ad a high score of just 65 are hardly anything to crow about, but his has not been given an extended run in the side, having only played six Tests.
Khawaja's first instinct is defence.
But on a pitch that is already showing signs of turn on day two for Graeme Swann, it was only a matter of time before Khawaja was dismissed.
But his wild slog down the ground came out of nowhere and smacked of the Australian trying to break the shackles.
Khawaja would do well to try and work the ball around more and get off strike so as to build his innings, rather than wait for a bad ball from an English attack that has not given out too many of in the series to date.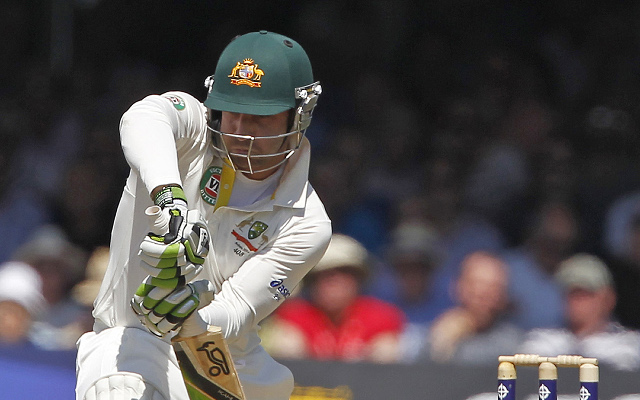 Phil Hughes
When Australia decided to pull the trigger on their second DRS referral of the innings, no surprises, they got it wrong again.
It can be argued that the edge from Phil Hughes' bat was so fine that the man himself did not believe he had hit it.
But there was enough of a noise to indicate that maybe he should have just walked and left one more challenge up their sleeve.
Like Khawaja, Hughes has been ear-marked for some time as a player of the future, and at 24 with 25 Tests to his name, he should have done more than an average of 34.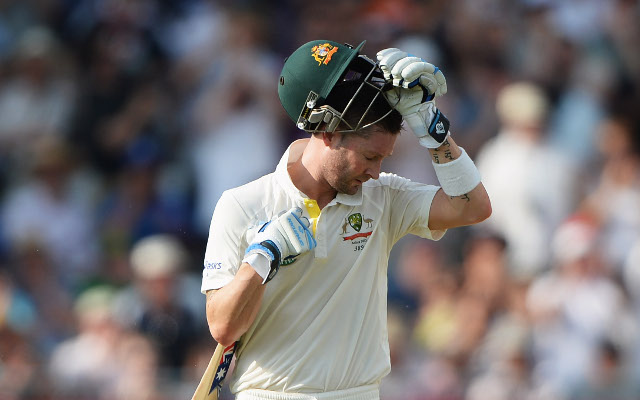 Michael Clarke
The Australian captain looked the best out of the entire top-six as he looked to counter-attack to start putting the heat back on the England attack.
He hit four solid boundaries in his innings of 28 off 41, before getting a great delivery from Stuart Broad.
The skipper's dismissal was more about what the England bowlers did right than what the Australian batsman did wrong
Despite the early departure, Clarke showed all of the signs of being due for a big score, with his dismissal an indication of his team's fortunes on day two.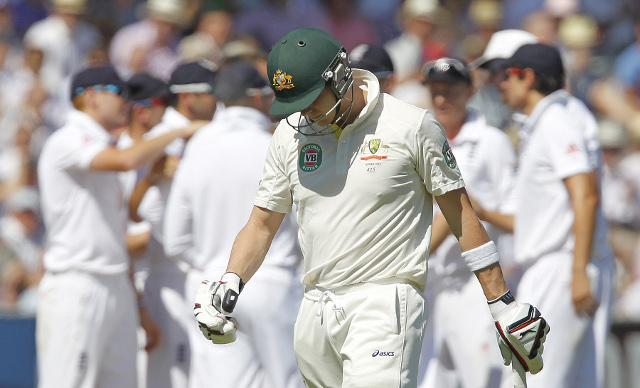 Steve Smith
Smith again fell to the good bowling of England, as Graeme Swann got a ball to bounce more than normally, allowing Ian Bell to take an excellent chance at short-leg.
Smith has shown much-improved signs in his batting technique, but for the rest of this game as bounce is likely to become even more uneven, playing the spinner Swann with softer hands might save him from a similar fate as the first innings