---
Teenager breathes new life and drama into already amazing series.
Ashton Agar was acclaimed a national sporting hero by Australia's press after the youngster's record-breaking 98 on debut that has turned the opening Ashes Test against England.
Tagged Australia's unlikely hero, the 19-year-old demoralised the England bowling with the highest score by a Test number 11 in a potential match-changing 163-run last wicket partnership with Phil Hughes that had England fighting grimly by second day stumps with a 15-run lead and eight wickets in hand.
The tabloid Sydney Daily Telegraph devoted four pages to Agar's heroics, under the banner headline "Our 11th Hour Saviour, while The Australian emblazoned "Agar the capable saves Aussies' batting pride".
Australian pace great and fellow number 11 Glenn McGrath said Agar's innings may have set the tone for the rest of the Ashes for Australia, who went into the five Tests series as underdogs.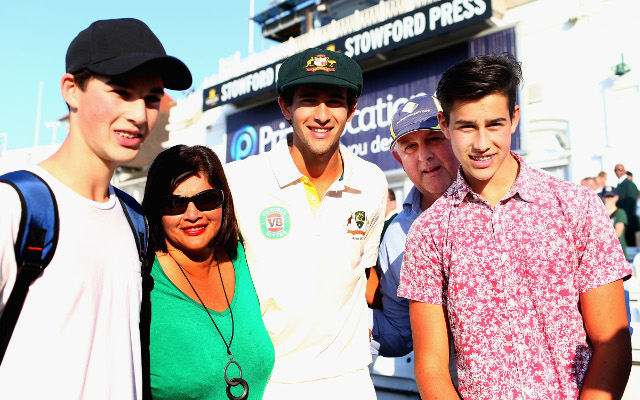 "That was a big innings for this series. It could have really set the tone for the rest of the series," McGrath told the Australian Broadcasting Corporation.
"We've shown we have some fight and we're not going to lie down and die. Hopefully the attitude of that young fellow will go through the camp."
Leg-spin legend Shane Warne tweeted: "Wow !!!! Congrats to Mr Agar. Well done buddy, awesome… Wickets for you now too please."
Even Prime Minister Kevin Rudd got into the act, calling for Ashton Agar Day through social media.
The country's newspapers were full of praise for Agar, who was only brought to England originally as a "development player" for the first two Tests and now may become an indispensable team member.
"If ever a debut Test innings deserved to be capped by a century it was this one by Agar," The Australian's Wayne Smith said.
"No Test cricketer has ever reached three figures batting at No.11 and there's a very good reason why not. Not only can the last man in not afford to make a mistake but neither can his batting partner."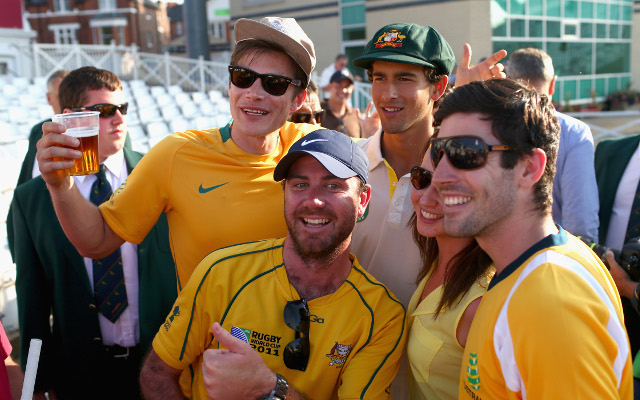 The Australian's cricket analyst Gideon Haigh wrote: "Here was a thrilling initiation in international cricket, and a stunning riposte to the surrounding (Andy) Murray mania and British Lionising, pitching England's cricketers' into a triple-dip recession if not the country itself.
"A week ago, he (Agar) was unsure if he would be remaining with the squad, or jetting off to join an Australia A tour of Zimbabwe … so perhaps it is not completely surprising that the outstanding performance has come from the player of whom least was anticipated, and in his secondary skill at that."
The Telegraph said Agar has become part of Ashes legend.
"Teenage debutant Ashton Agar has written himself into Ashes folklore with a spectacular innings of drama and tragedy that has completely changed the momentum of the first Test," the newspaper's Malcolm Conn said.
"Agar's batting reflects just how poorly the (Australian) team played against quality bowling."
Fairfax Media's Chloe Saltau said Agar had whisked away control of the first Test from England and added a human touch after failing to reach 100.
"The teenager leaned across the fence after his dismissal and said to Sonya, his (Sri Lankan) mother: 'Sorry about that', " Saltau wrote.
"It was a game-changing stand and possibly a life-changing one for Agar, who twice hit Graeme Swann down the ground for six and pulled anything short from the quicks with confidence."
The Melbourne Age's Greg Baum compared Agar's knock with Stan McCabe's masterful 232 in an Ashes Test at the same famous Trent Bridge ground in 1938.
"Don Bradman summoned teammates to the balcony of the pavilion, saying that they would never see anything like this again," he said.
"On Thursday Michael Clarke must have importuned his charges to pause in their wound-licking and join him on the self same balcony to watch Ashton Agar play an innings that surely no one will see again."