---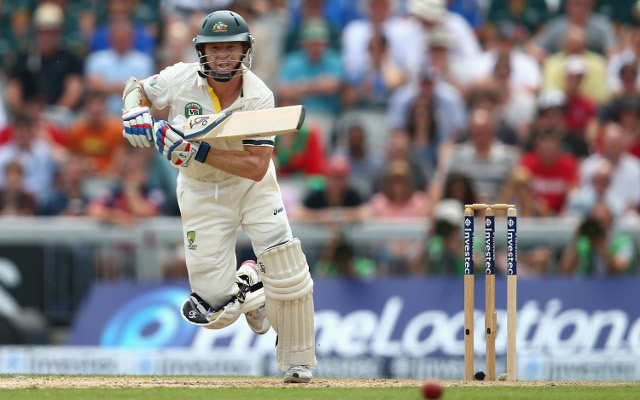 Chris Rogers
B+
The Australian opener helped set the tone for his team's much-improved batting performance in the first innings but taking the attack to the English bowlers.
His drove through cover and down the ground well, and was astute in judging what to let go through the keeper.
His 84 deserved a maiden Test ton, only to fall prey to Graeme Swann, which is developing into a pattern with deliveries that are full an straight tending to cross him up.
He did not make a big score in the second innings as he scarified his wicket in trying to score quickly for the sake of his side.
Despite only one other score worth mention, that being 52 in the first Test, Rogers will hold his position for at least the rest of the England summer.