---
The midfielder is starting to gain some tough enemies.
Perhaps said as an innocuous comment, but Arsenal star Jack Wilshere's outburst about only English playing for England has landed the 21-year-old in hot water.
The ball started rolling when the media flocked over the idea that Manchester United's latest protege Adnan Januzaj – Belgian-born, heritage in Kosovo – could be eligible to play for the Three Lions.
Wilshere's response to this notion when questioned during international duty was that living in a country for five years does not make a person eligible to play for that country.
Of course legally it does, but the point the midfielder was making was latched upon and now all hell has broken loose for the Gunners enforcer.
England cricketer Kevin Pietersen has waded in on the action, as a South African-born batsman who grew up in Africa but now plays for England.
Pietersen earmarked the likes of fellow cricketers Matt Prior, Jonathan Trott and double Ashes winning captain Andrew Strauss (all from South Africa), along with double Olympic gold medallist Mo Farah (Sierra Leone) and Tour De France winner Chris Froome (Kenya) as examples.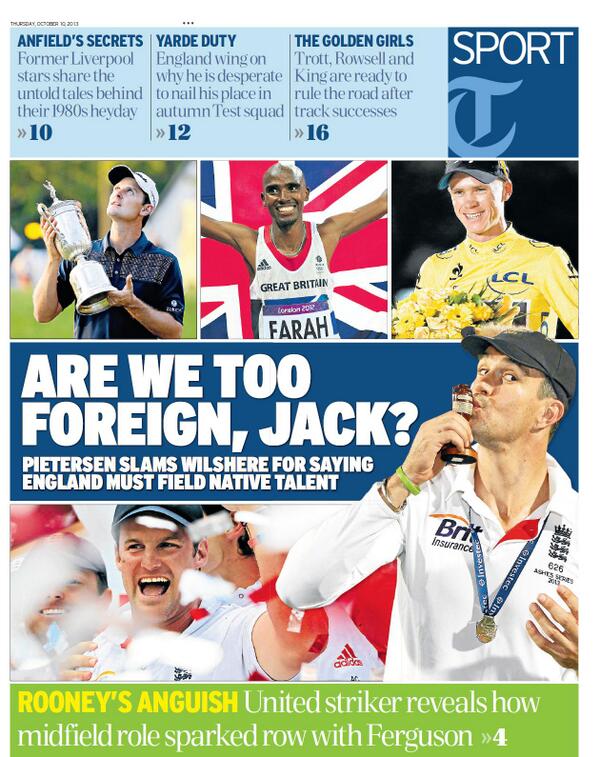 Unfortunately in this battle Wilshere may not find too many friends and the nation's newspapers have certainly jumped on Pietersen's outburst.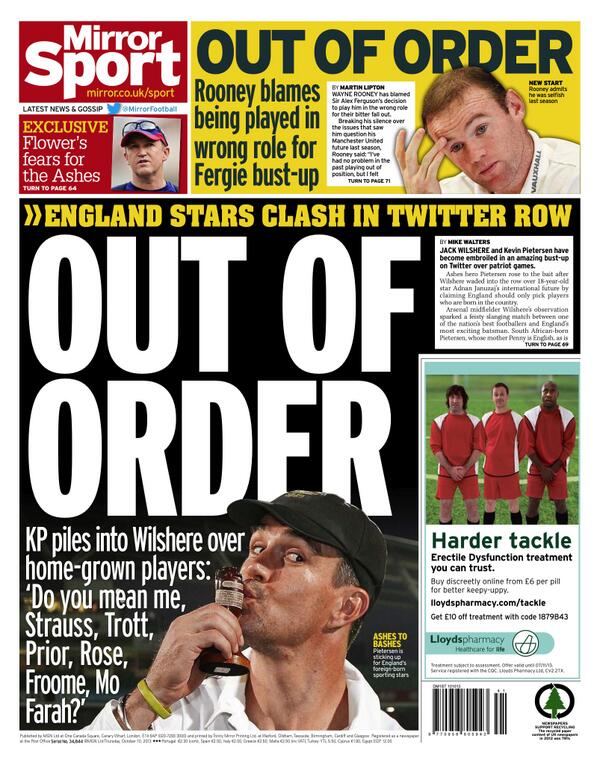 No sensible person thinks Wilshere is jingoistic, but in a week when the player was also photographed smoking outside of a nightclub, perhaps club and national managers Arsene Wenger and Roy Hodgson would have preferred for the midfielder to stay quiet.
"Dapatkan rumor transfer dan berita tentang Arsenal dalam Bahasa Indonesia  di fanatix ID!"