---
The Gunners need more strength in the middle, and more pace out wide next term…
Read more Arsenal transfer news.
Arsenal have so far confirmed the signing of Chilean superstar Alexis Sanchez from Barcelona for around £35m, and look on the verge of completing a deal for Newcastle's Mathieu Debuchy in the coming days as well.
Arsene Wenger's side have also been monitoring a number of combative midfielders, with Real Madrid's Sami Khedira, Bayer Leverkusen's Lars Bender and Southampton's Morgan Schneiderlin consistently linked.
The Gunners also turned down the chance to sign club legend Cesc Fabregas who joined Chelsea instead, and have yet to bring in (or really be linked to) the world-class centre-forward that many fans expected to be the priority this summer.
As a result of Arsenal's business so far, and their reported targets in the transfer window, we can get a pretty good idea of where Wenger feels his side need to improve, and how he wants them to play next term.
Here's some key points that can be easily inferred.
The midfield needs more energy, industry and strength…
Arsenal were thrashed last season by Chelsea and Liverpool, overrun by energetic, pressing midfielders – and Wenger is clearly keen to not let this happen again.
The best Arsenal sides under the French boss always had the domineering Patrick Vieira in the centre, and the likes of Mikel Arteta, Mathieu Flamini, and Jack Wilshere do not possess his strength, leadership or combative qualities.
Arteta ticks over possession nicely, and is disciplined in his deep-lying role, but he lacks the power and physicality of someone like Nemanja Matic, or Fernandinho, for example. His relative immobility is a weakness, while Flamini doesn't possess the necessary technical ability to link defence and attack as Wenger requires. While Wilshere has been used as one of two central midfielders in the past, he's more suited to a more advanced, freer role, where his vision and creativity can be used. Although an impressive dribbler, Wilshere can take a few too many risks to play in the holding role.
Khedira, Bender and Schneiderlin are all similar types of players – and whoever is signed – could become crucial to next season's Gunners side. They can tackle, intercept, press the opposition, pass the ball simply – but most importantly – provide a platform from which the rest of the side could perform. Arteta did this excellently against smaller sides last term, but was found out against better teams on a regular basis.
What's more – the introduction of a better midfield battler will enable Arsenal's best player from last season, Aaron Ramsey, the licence with which to bomb forward. Ramsey's a box-to-box midfielder, but if he's given a hand defensively in the middle, he could potentially score even more than his 16 goals in 2013/14.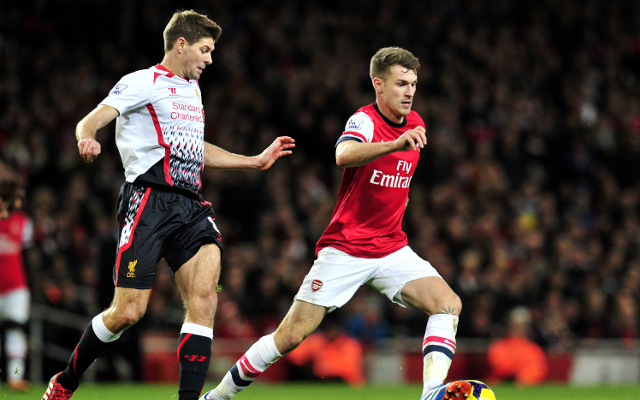 Maximising the effectiveness of Mesut Ozil is key to next season's chances…
By turning down the chance to sign the wonderfully creative Fabregas in favour of his former Barcelona teammate Sanchez, Wenger was sending out a clear message:
While he trusts the creative ability of his current batch – he wants dynamic, quick, direct players to get on the end of the service from his playmakers – rather than cramping the midfield with more stars who want to play the pass rather than receive it.
With the returning Theo Walcott (injury curtailed a potentially excellent season last time out) and Sanchez on either flank – Arsenal have speed, trickery and direct offence to burn.
Ozil has the ability to thread intricate through balls to onrushing teammates at will, and by deploying the German in the crucial no.10 spot, he will be given the creative licence with which to send both Walcott and Sanchez to the byline or through on goal. With the likes of Santi Cazorla, Tomas Rosicky and Lukas Podolski often deployed either side of him last term, Ozil's effectiveness was restricted because of a lack of willing runners with speed.
In 2014/15, it could be limitless.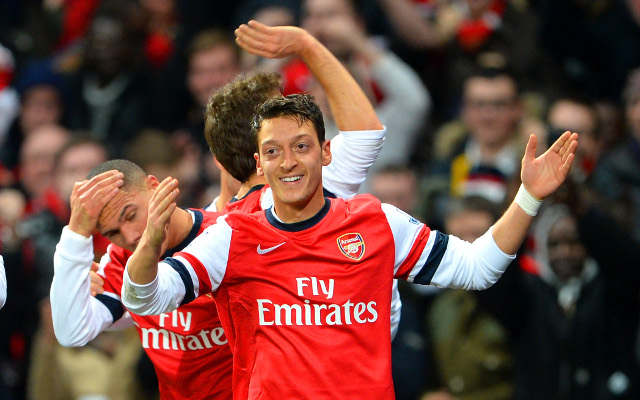 Attacking, overlapping fullbacks will give Arsenal a greater offensive edge…
Bacary Sagna has been one of the most highly regarded fullbacks in the country for many a season, but with the stalwart Frenchman leaving to join Manchester City on a free, Wenger has been tasked with replacing him.
He's plumped with Debuchy, who actually starts over Sagna in the French national team, despite not being as highly regarded in the Premier League.
Debuchy though is more ambitious offensively than Sagna, and arguably more reckless – but his signing shows that Wenger will be happy for his fullbacks to bomb forward next term.
With Gibbs equally happy to attack from left-back – and with Walcott and Sanchez happy to cut in and work themselves scoring opportunities, the Arsenal fullbacks will be encouraged to overlap, and get to the byline themselves.
Again, this provides the creative midfielders such as Ozil and Ramsey (or Cazorla, Wilshere or Rosicky depending on injuries and selection) with more potential outlets.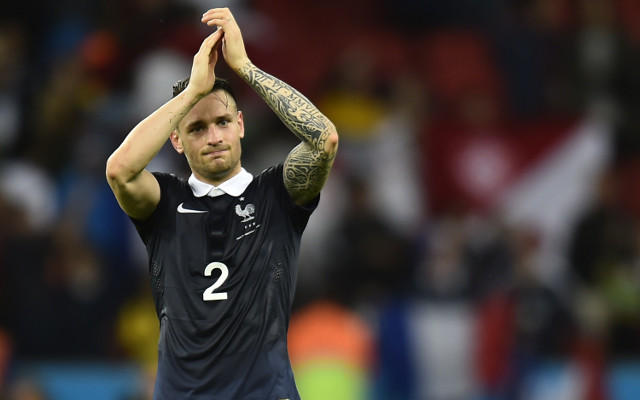 The centre-forward's role in the side is not simply to score goals – but to act as a pivot for the many excellent attacking midfielders…
Arsenal supporters were crying out for a new centre-forward to lead the line for next season. They wanted someone who will score goals, and convert the simple chances Olivier Giroud occasionally spurned last season.
However, Mario Mandzukic has signed for Atletico Madrid, and rumours of a blockbuster move for Karim Benzema have gone quiet – with Loic Remy the striker most likely to sign. The Frenchman will surely only provide backup and competition to Giroud, rather than replace him…
This points at the fact Wenger believes Giroud (who did actually score 22 goals in all competitions last term) has a crucial role to play in the side.
While Giroud's finishing is inconsistent, and he offers little threat in behind due to a lack of searing pace – his holdup play is superb. He can maintain possession, bring midfielders into play, challenge aerially, and use deft flicks and touches to play teammates through on goal.
Wilshere's famous goal against Norwich City last season showed Giroud performing this role to aplomb, with the England midfielder finishing off a wonderful piece of interplay.
Because of his technical ability, Giroud can be used as a pivot and a focal point of the attack, where his importance will not necessarily be judged on the number of goals he scores. Ozil and Ramsey will be able to use Giroud as 'the wall' with which to play one-twos and find space, before playing the ball in front of Walcott and Sanchez. Giroud on the other hand, will demand the ball is played to his feet, which will suit the players around him.
At a glance, Arsenal are targeting not only players to immediately improve the first-team, but players who will get the best out of the current side. Providing injuries don't take their toll too badly (they invariably do at Arsenal), the Gunners have a strong chance of challenging for the title next term – if they secure their summer targets.