---
The Italians are not going to be convinced to sell Pogba.
Juventus have issued a hands-off warning to any interested clubs about the chance of signing Paul Pogba – news that will not be welcomed by Arsenal.
The Gunners have been linked with the former Manchester United youngster as far back as October last year, when Juve president Andrea Agnelli admitted a big enough offer could lure Pogba away from Italy.
"If I was to judge it from a footballers' point of view, Italy is no longer the final destination but a transit destination," Agnelli was quoted by the Guardian.
"I am trying to think what will be of us in two or three years' time if we get a massive offer for one of the best talents we have today, Pogba, the French 20-year-old.
"Would we be able to retain him? I don't know. I don't think at the moment we have the strength to retain such a player."
Having now entered the January transfer window, speculation linking Pogba with a switch to the Emirates Stadium received more kudos as the Frenchman admitted it would be an attractive prospect.
"At Juventus I'm doing fine. I don't hide the fact that as a child I dreamed of playing for Arsenal and FC Barcelona," the 20-year-old was quoted by the Mirror.
Yet La Bianconeri are desperate to hold onto their impressive, young midfielder and as such general director Giuseppe Marotta has been moved to issue a hands-off warning.
"We have a strong and functional group and we don't want to sell anyone," Marotta told Gazzetta dello Sport.
"At this time there is no possibility of selling Pirlo and Pogba."
The France international was a youth player at Old Trafford, but departed the club in the summer of 2012 due to a lack of opportunities under Sir Alex Ferguson.
However, at Juve Pogba was given a more prominent role and helped the Italian giants to the Serie A title last term.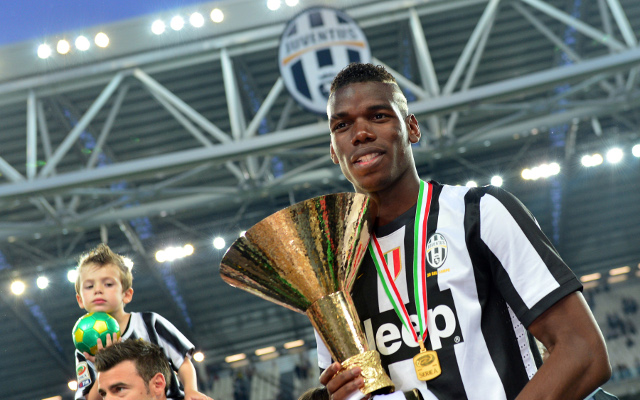 Since then the starlet has played 62 matches for the 'Old Lady' in all competitions – including gaining vital Champions League experience – and is now a fully fledged international player.
As a talented, young Frenchman it was only a matter of time before Arsene Wenger was linked with Pogba, but as one of the most promising box-to-box midfielders in Europe it's understandable that Juve don't want to part with their prized asset.
Watch the top 10 best Arsenal games of all time.
Read more Arsenal transfer news.