---
Wilshere was seen showing a middle finger.
Things have gotten worse for Arsenal following their 6-3 Premier League defeat to Manchester City as midfielder Jack Wilshere has been charged by the FA.
"Arsenal midfield player Jack Wilshere has been charged by The FA with making an offensive and/or insulting and/or abusive gesture," a statement from the footballing body was quoted on the Gunners website.
"Wilshere has been charged retrospectively by The FA under a new pilot project for potential 'not seen' incidents in Premier League matches.
"For an FA charge to follow, all three panel members must agree it is a sending-off offence. In this instance, the panel were unanimous."
The England international was caught on video showing a middle finger to what looked like a group of City fans, as they jeered the 21-year-old for complaining to the linesman.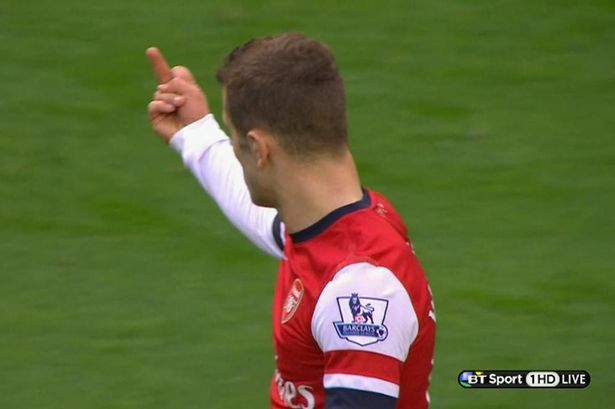 Wilshere thought the away side had won a corner, only for a goal-kick to be given and during an afternoon of frustration for the north London team the midfield ace lashed out.
The Englishman will be given a chance to appeal the decision but if this is rejected, the youngster could miss some crucial games.
With Chelsea and Liverpool also winning at the weekend the lead of Arsene Wenger's men at the top of the table has been cut to two points.
Watch the top 10 best Arsenal games of all time.
Read more Arsenal fc news.