---
DM – Mathieu Flamini – 5
Sat in front of the back four, but looked a little lost as the Foxes' waves of attack bypassed him and a defensive midfielder could well be a decent purchase on transfer deadline day.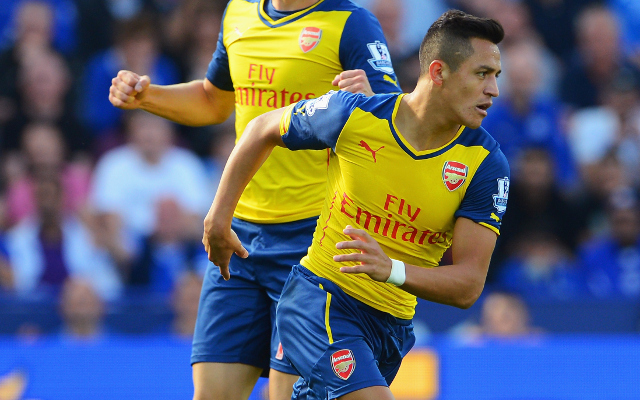 RM – Alexis Sanchez – 7
Took his goal well and generally was a decent threat in attack and perhaps Arsene Wenger would have been better playing Sanchez as the No.9.
CM – Aaron Ramsey – 5
A sluggish display from the usually brilliant Welshman, who tried to be creative in and around the box but nothing really seemed to work for the 23-year-old.
CM – Santi Cazorla – 8
Looked busy and creative and if everyone else had been as sharp as Cazorla the North Londoners would have won this easily, but as it was the Spain international was doing much of the good work on his own.
LM – Mesut Ozil – 5
Another average performance that is doing little to convince doubters he is world-class, but there were glimpses of greatness from the playmaker and that superb game is coming.