---
Transfer deity Pete Starr gets to grips with the rumour mill in our weekly round-up of the latest and greatest gossip.
Arsenal Get Busy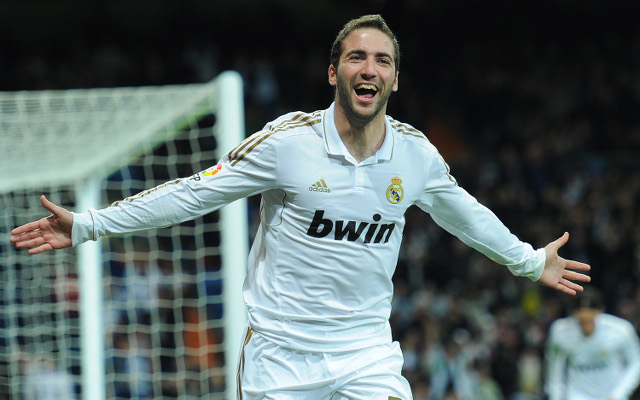 Finally, approximately a billion years since they last seemed like a force in the transfer market, Arsenal are back mixing it with the big boys. The Mail report that Gonzalo Higuain is expected to move from Real Madrid as soon as they find a new manager to ratify the deal.
Carlo Ancelotti is anticipated to be that man, but apart from that everything seems to be in place, including some rather hefty wages (are you feeling okay Arsene?).
The move does seem to quash other speculation surrounding the club that they will splash big cash on Wayne Rooney, with the Daily Mail going big on the story.
Higuain's £22-25 million fee and £150,000 per week contract will make a serious dent in Arsenal's reported £70 million summer 'war chest' meaning a) signing Rooney and his massive £250,000 per week wages would leave sod all cash for any defensive/midfield reinforcements and b) they actually wouldn't need any more strikers when the Argentinean makes the move.
Still, the game is certainly afoot at the Emirates, er… Watson.
Would Sherlock Holmes have been an Arsenal fan?
No, apparently the world's most famous fictional detective supported Aston Villa, though the club's claim is rather dubious…