---
Premier League giants on alert for Real Madrid stars.
The likes of Arsenal, Chelsea and Manchester United are on red alert as Real Madrid prepare to offload five big-name members of their first-team this summer, according to CaughtOffside.
With the Spanish giants spending big on bringing in the likes of James Rodriguez and Toni Kroos so far this summer, it is widely accepted that some of their squad players will have to make way to balance the books. While some have already been offloaded in the form of Alvaro Morata to Juventus and Casemiro to Porto, there is still room for players to leave as Carlo Ancelotti fine-tunes his squad for the new season.
Premier League clubs will now hope to take full advantage, with some big-names likely to be sold due to the fierce competition currently on the books at the Bernabeu.
5) Sami Khedira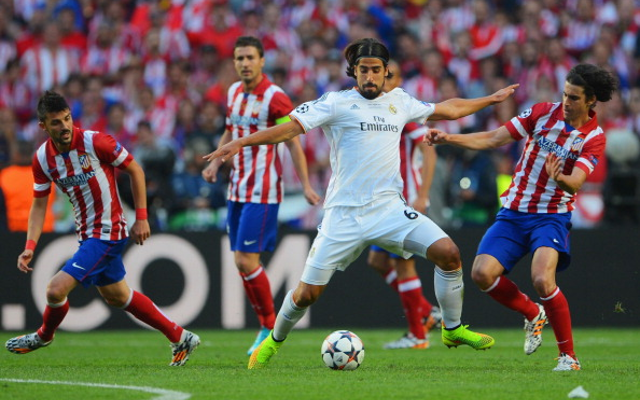 In what is likely to be a head-to-head battle between Arsenal and Chelsea, German midfielder Sami Khedira looks highly likely to be on his way out of the Bernabeu before the transfer deadline after sitting out his side's European Super Cup success this week, meaning he won't be cup-tied in Europe for the upcoming season.