---
Former middleweight champion plots his comeback from broken leg.
Former UFC middleweight champion Anderson Silva says he is still planning on fighting Roy Jones Jnr in a boxing bout before returning to the octagon.
Silva is currently in rehabilitation after undergoing surgery on his badly broken leg, suffered in his rematch loss to Chris Weidman in the main event of UFC 168.
"When I get better, that's my biggest goal, especially because I won't be able to fight MMA too soon," Silva said.
"Fighting in boxing is in my plans, yes, as soon as I'm able to fight again. And Roy is a big idol."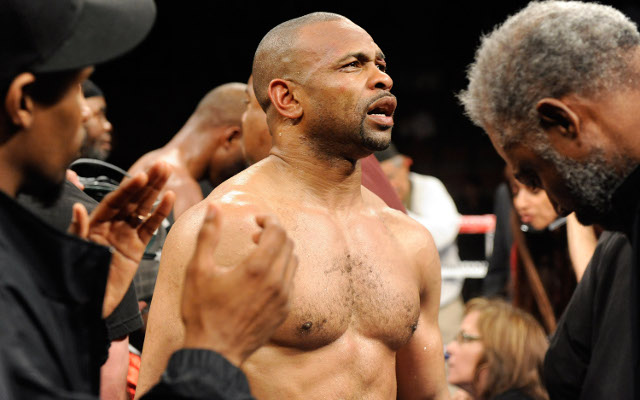 Jones Jnr has won his last three fights in a row to take his career record to take his career record to 57-8, but he is a shadow of his former self, the pound-for-pound king in world boxing in the mid-90s who made even the best opponents look second rate.
Following his second stunning loss to Weidman in 2013, Silva's family said they would prefer to see "the Spider" walk away from full-time competition, as he will be nearing 40 when and if he does get back into the Octagon.
However, the man himself said there is no chance he will let the two losses to Weidman be his final moments in the spotlight in the UFC.
"I respect and understand their concern, but that's something that has to come from my heart," he said.
"That's not in my plans. I'm focused in my recovery, but I want to get back as soon as possible. That's who I am, it's part of my history.
"I'm 100 percent positive that I will be back, but it's not only up to me. They are helping my recovery and it is super positive thus far. But I need their feedback to be back at 100 percent. I don't see myself doing other thing, at least for now. It's not just fighting, it's also training."
Silva, in a question and answer sessions with fans, said he had been using the downtime to sharpen his gaming skills and also had been watching Men of Honour, starring Robert De Niro and Cuba Gooding Junior, "almost every day".