---
The new Steven Gerrard: the anchor man…
Steven Gerrard is now deployed as a defensive midfielder by both Liverpool and England – but why has he turned from a brilliant attacking threat into an arguably limited anchorman…?
Well in fact, the move looks like it will prolong Gerrard's career, and help maximise his skills as he enters his final years…
Here's how, and why:
Why:
To be fair, the reasons why are fairly obvious, and mirror most footballers who arrive at the latter stages of their careers as Gerrard is doing now. Essentially, at 33-years-old, the legendary midfielder is no longer the Duracell bunny he once was. He cannot charge from box-to-box anymore, because he'd have to be taken off after half an hour. Instead, England and Liverpool are maximising the longevity of Gerrard's career by adapting his position, and asking him to do much less running. Because of his ability, talent, and desire to continue playing at the top level – Gerrard is quickly becoming one of the best anchoring midfielders in the Premier League, and is the first name on Roy Hodgson's England team sheet….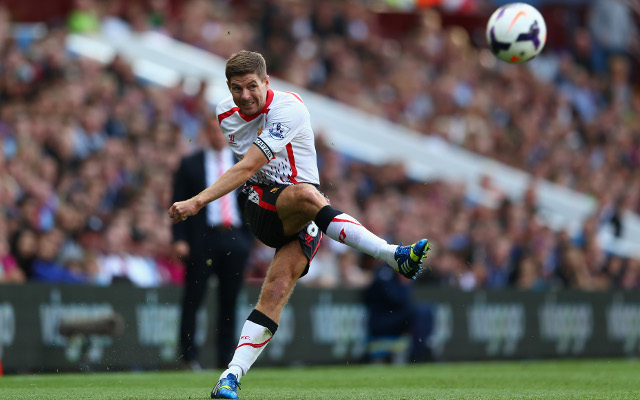 What's changed?
Whereas Gerrard judged used to judge his personal success by how many chances he created, or how many goals he scored – he now bases it on how well he protects his defence, and how good a platform he provides for other players to do the attacking damage.
Nowadays, Gerrard sits deep in midfield, picking the ball up from centre-backs, and using his brilliant array of passing to start attacks from a deep-lying playmaker position. He has no desire to bomb forward and get on to balls falling at the edge of the box, and nor is he required to by his club or country manager.
For Liverpool, he sits next to Lucas in midfield, allowing Jordan Henderson and Coutinho to run and harry the opposition. For England, Gerrard is the deepest midfielder, and plays a similar role that Andrea Pirlo plays for the Italian national side. Granted, Gerrard does no posses Pirlo's passing ability, but he is a much stronger tackler, and a larger, stronger physical presence.
Gerrard no longer tries to carry a team single-handedly, as he so often has for Liverpool in the past ten years. At his peak, Gerrard actually played as second-striker – and the reason he wasn't so successful for England during this period was because he was shackled in midfield with responsibilities, when he craved the license to bomb forward and attack.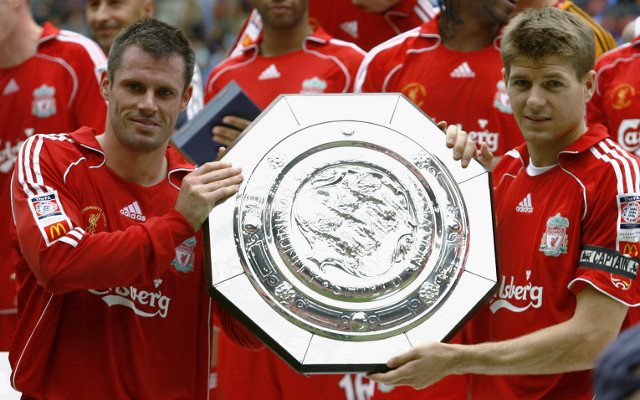 Why does it work?
It works because now, Gerrard enjoys this defensive responsibility…
In this respect, Gerrard has moved from being the furthest forward midfielder, to the furthest back – and this allows him to see the game in front of him. This way, Gerrard can use his experience, and his technical ability on the ball to dictate play – and importantly, dictate the tempo of matches.
Against Ukraine on Tuesday evening, and for Liverpool this season, Gerrard saw more of the ball than any of his teammates. Most of the time he had this possession in his own half, meaning he dictated the flow and tempo of the game based on what his team required. While in previous years fans would say this was a waste of his talents, now we can realise that it actually is maximising Gerrard's current abilities.
Where his strength used to be his unrivaled physicality and determination, it is now his reading of the game, and his decision making skills.
Much like Ryan Giggs did so brilliantly for Manchester United, Gerrard has adapted himself into a very different player – but arguably, a no less effective one.