---
An angry Fernando Torres is a good Fernando Torres…
It seems strange to comment on Torres' improving performance on the back of a match where he didn't score and was sent off…
Chelsea and Tottenham played out a 1-1 draw at White Hart Lane on Saturday, but the 29-year-old Spaniard shouldn't have received a red for his role in a 50/50 challenge with Spurs defender Jan Vertonghen. Justice was perhaps done though, as the striker had petulantly scratched the Belgian defender earlier in the game.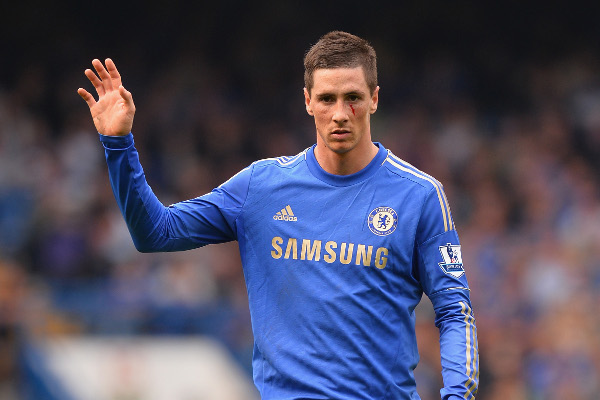 It's exactly this kind of anger and fiery attitude that once made Torres the stuff of Premier League defender's nightmares.
At Liverpool, what Torres always lacked in technical ability was made up for by a unrivalled fighting spirit and tenacity. He'd chase lost causes, he'd hassle the opposition, and he'd relish personal rivalries with the very best defenders. On multiple occasions, arguably the country's finest centre-half Nemanja Vidic was routinely torn apart by the ravenous Spaniard.
On the pitch, Torres' unrivalled single-mindedness helped him torture defenders week in and week out. He loved running into channels, nipping balls from defender's toes, and fighting for his and his team's life from the first minute to the very last. Even when he didn't score (which wasn't very often) he was an invaluable asset to Liverpool in his work-rate and desire.
Torres bagged 81 goals in 142 games for the Anfield club, prompting Chelsea to pay a British transfer record of £50m for his services, breaking the hearts of Liverpool fans, and delighting Blues fans in the process.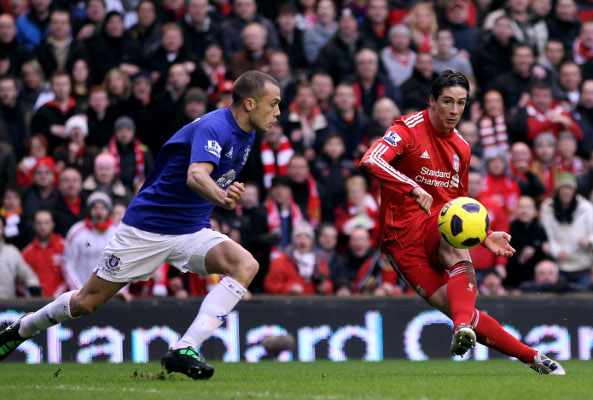 Then it all changed…
If you studied the player you've seen for the past two seasons at Chelsea, you'd find it unbelievable to think the thing he was once praised most for; even more than his ability; was his attitude.
As a Chelsea player, the once brilliant Torres has looked like a shadow of his former energised and hungry self. He's looked nervous when a chance has come his way, and he's sulked when he missed them. Despite scoring 22 goals in all competitions last season, Torres' confidence has been practically non-existent from the moment he pulled on a Blue shirt.
He has showed little or no fight. He goes missing in games, and looks to all the world like a man who is carrying the baggage of a £50m transfer fee around his neck.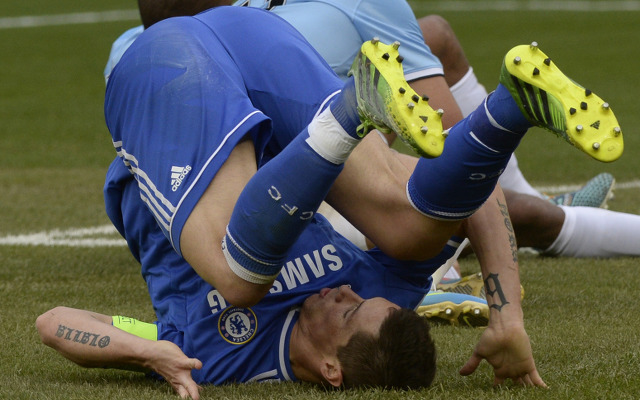 In his past few appearances, there has been whispers that this could all be about to change, and Roman Abramovich might finally start to see a return for his money…
Against Swindon in the League Cup, Torres was a menace. The Spaniard looked sharp, hungry and determined to prove himself. He bagged a poachers goal (as he's always been capable of even in his very worst Chelsea outings), but  more importantly, put in a performance of real hunger and merit.
So impressed with the striker's effort, Jose Mourinho decided to start Torres in the Premier League against Spurs ahead of Samuel Eto'o, something that had not happened since the opening day of the season.
And lo and behold – angry Fernando Torres had finally arrived at Chelsea. The striker was mean, quick, and revitalised. He loved the personal duel with Vertonghen, and linked up with fellow Spaniard Juan Mata fantastically after Mourinho brought the playmaker off the bench at half-time. He showed his nasty side, scratching Vertonghen – before getting sent off later in the game, but Mourinho won't mind one bit if the Spaniard can keep up the level of aggression for the rest of the season.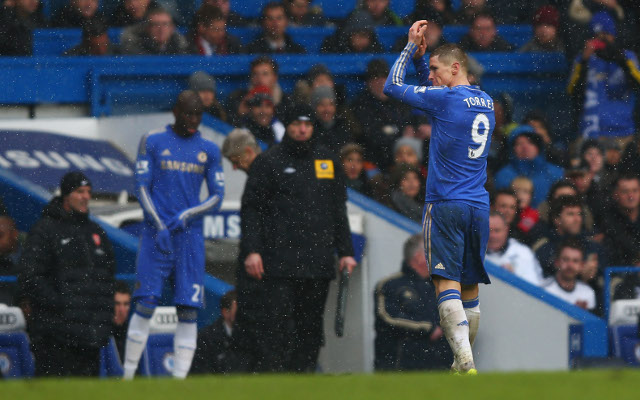 Perhaps most importantly, Torres wanted the ball played to him at every opportunity. At Liverpool, nearly every time Steven Gerrard or Xabi Alonso were in possession, Torres would start peeling off his defenders, or making horizontal runs across the back four.
Against Spurs on Saturday, he was doing exactly this…
Where he usually stays central and stagnant for the Blues, coming slightly deep to hold the ball up and drop it back to a midfielder, Torres actually made pressing runs, which dragged defenders out of their comfort zones. His tenacity and anger was there for every fan in White Hart Lane to see.
An impressive 80 minute cameo shouldn't detract from just how poor Torres has been since his arrival – but with Samuel Eto'o starting his Chelsea career equally as badly, it is now time for Mourinho to make Torres the focus of his side, and remind the striker that: an angry Fernando Torres is a good Fernando Torres.