---
Australian secures historic win at Augusta after a tense four days of competition.
New world number three Adam Scott held off Argentinian Angel Cabrera in a tense two-hole playoff to claim his first Major at Augusta National.
Scott defied the tough conditions on the last day, with heavy rain greatly affecting the speed of the greens, and also the pressure that comes with competing for a green jacket at one of the most-romanticised courses in the world.
We take a look back at the images that will define Scott's career in the short-term as he basks in the glory of being his country's first winner of The Masters.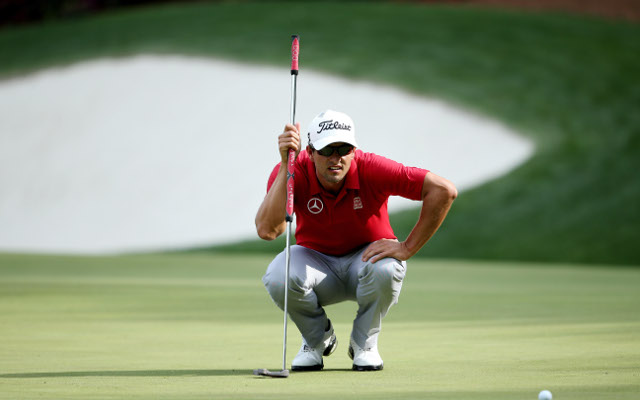 Adam Scott lines up a putt on the 13th hole during the first round of The Masters.
Scott makes to look short work of the third hole with this long iron.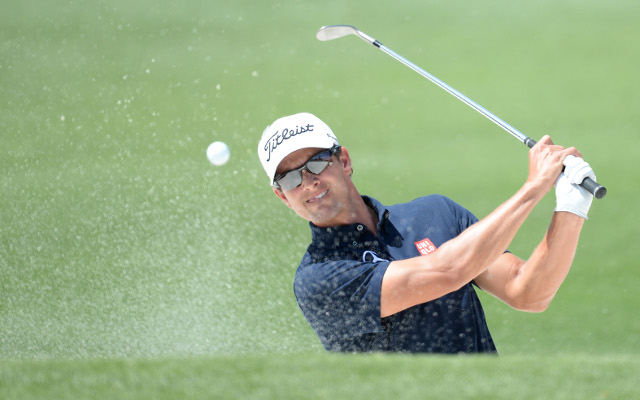 Even the best in the world find trouble at Augusta as Scott looks to get up and down out of this bunker during his third round.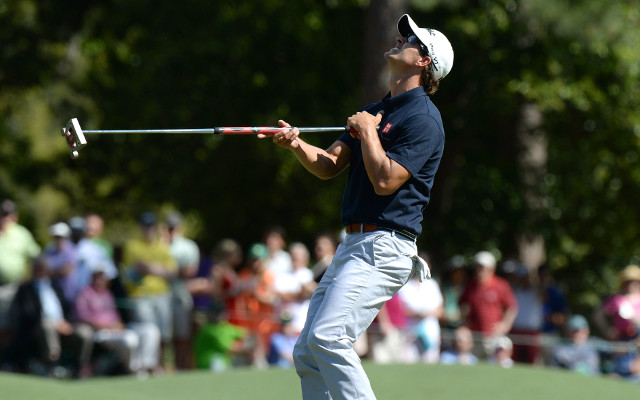 It wasn't always smooth sailing for Scott, as he reacts to a missed putt during the third round.
Adam Scott is just two shots off the lead according to the leader-board behind him during the third round at Augusta.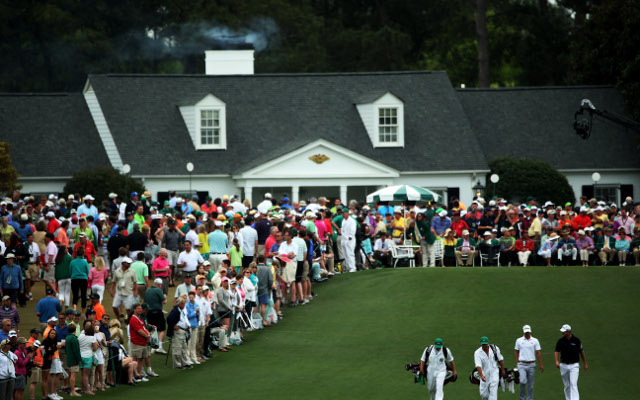 Adam Scott and countryman Marc Leishman walk up the first fairway during the final round in front of a huge gallery.
Adam Scott of Australia makes a birdie putt on the 18th hole during the final round of the Masters.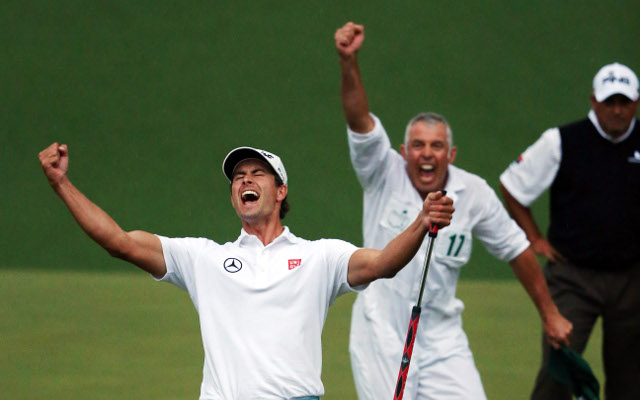 Caddie Steve Williams shows his delight at winning yet another major, this time at Adam Scott's side, in the wake of the last putt dropping.
Scott yells in delight after sinking the last putt of the tournament on the 10th hole as part of the second play-off hole at Augusta.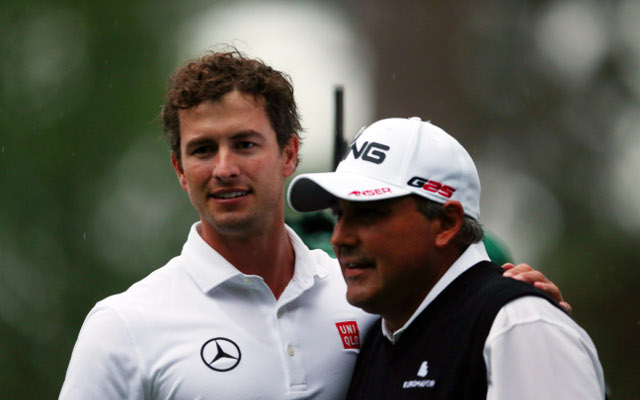 Angel Cabrera of Argentina showed tremendous sportsmanship after losing on the second playoff hole to Adam Scott.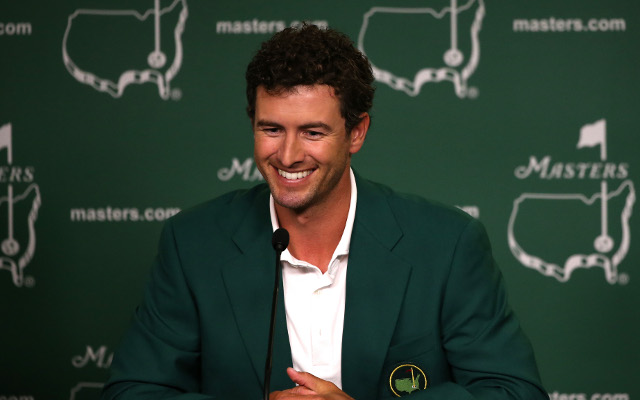 The Australian flashes a million-watt smile at the press conference after his breakthrough victory.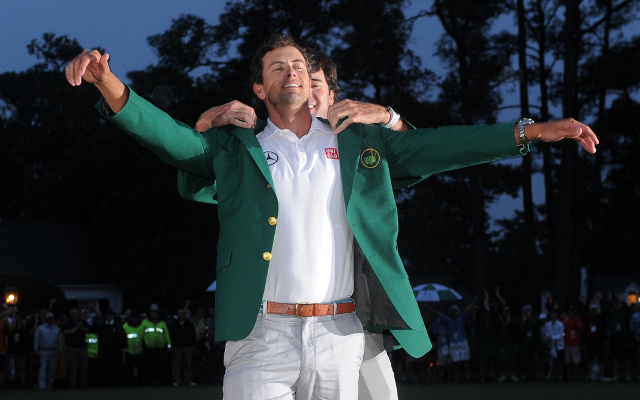 Adam Scott takes in the moment of wearing the famous green jacket for the first time after being presented with it by the 2012 champion Bubba Watson.