---
BY CONOR O'HARA
Eleven days in to the transfer window and Premier League clubs are in full progress of reshaping their squads.
This should come as good news, but to some players it may mean evaluating their options and finding a new club in order to get their career back on track. In this article, I will be discussing three English players who would benefit from a transfer away from their current club
1. Ross Barkley (Everton)
There is no doubt about the talent that Barkley possesses, but Ronald Koeman seems to question his ability to reach the heights that were once expected of him.
Over the last year, it is evident that Barkley's performance levels have declined, much to the disappointment and surprise of the Everton boss and plenty of English fans.
When the English playmaker first broke into the Everton team, he became one of the most hyped players in the world and everyone could see why.
He has since won 22 caps for England but is now at risk of losing his place in both the Three Lions and Everton squads. A move abroad or even to another Premier League side may help get the 23-year-old's career back on track and ultimately lead him to fulfil his once-remarkable potential.
2. Daniel Sturridge (Liverpool)
Sturridge got his career back on track in style when he made the switch from London to Merseyside in 2013, but has since been plagued with an injury-hit career.
On his day, he is one of the most prolific strikers in the world and was vital to Liverpool's astonishing title fight in the 2013-14 season.
Unfortunately for him, Sturridge is limited to little game time for Liverpool because of the constant injuries he is facing.
If he stayed fit for all 38 Premier League games, the Englishman would be more than capable of being that 20 goal-a season man that every team craves. Due to Sturridge's frequent time in the medical room, Roberto Firmino, Divock Origi and Sadio Mane are establishing themselves as more important men at Anfield.
The 27-year-old could do a job for any Premier League club, but will also attract a lot of interest from clubs outside of the UK, which could just be the right choice for Sturridge.
3. Danny Welbeck (Arsenal)
Similar to Sturridge, Welbeck's career has been constantly interrupted by injuries which has led to a frustrating spell at current club Arsenal.
The 26-year-old is still yet to hit the prime of his career despite having very impressive records for both Manchester United and now the Gunners.
When Welbeck suffers an injury, it is usually long term; his last being over six months.
In Danny's absence, Alexis Sanchez and Oliver Giroud have produced goals and assists in abundance whilst playing as the main striker; leaving Welbeck with a monumental task of regaining a place in Arsene Wenger's XI. Despite being a fan favourite at the Emirates, it may be appropriate for Welbeck to search for a new club to help him get his career back on the right path.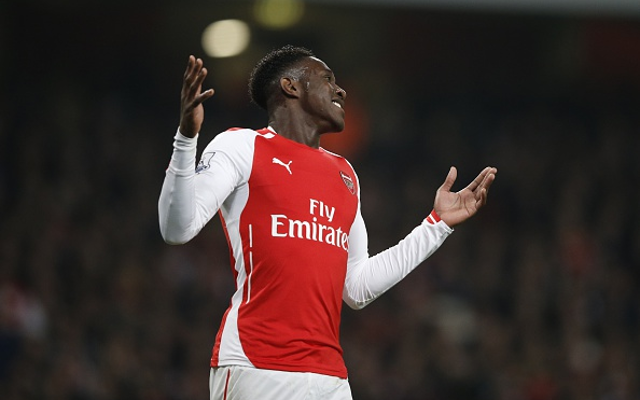 Ultimately, transfers are incredibly hard to predict. But don't let that stop you if you fancy placing a few quid on the future of Welbeck, or any player for that matter. Make sure you get the best deal though, by visiting this portal for sports betting fans that provides the latest info on the best bookie bonuses.
But if you like gambling in its purest form, check out Casino777.
Welbeck made his much-awaited comeback from injury in last weekend's 2-1 win over Preston, coming off the bench as an 83rd-minute sub to make his first Gunners appearance since May 2016.