---
Yoshinori Muto is a name that has entered the consciousness of Chelsea fans everywhere over the past week, but given that he is now yet a household name there are still a few blank spaces regarding who he is and what he can do.
Jose Mourinho is said to have made a move for his services, and with that we thought we'd shed a little insight into who might be donning the famous blue jersey in the near future.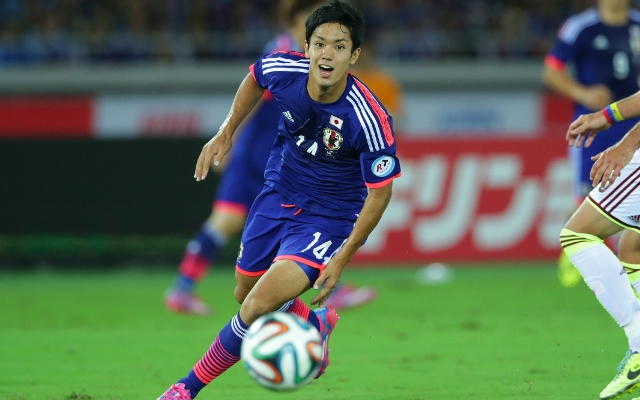 10. Having joined FC Tokyo's youth team as a child, he has risen through the ranks of their junior sides all the way to the starting XI.
9. Standing at 5ft 10, he is a Tokyo native and has lived there all his life.
8. Muto already has 11 caps for Japan to his name. His only goal so far came against Venezuela just six minutes after entering the action as a substitute and he featured in all of Japan's games at the Asian Cup.
7. He was in prolific form for FC Tokyo last season, bagging 13 goals and earning a spot in the J-League select XI.
6. He's got brains, too, having only graduated from Keio University THREE WEEKS ago with a degree in Economics.