---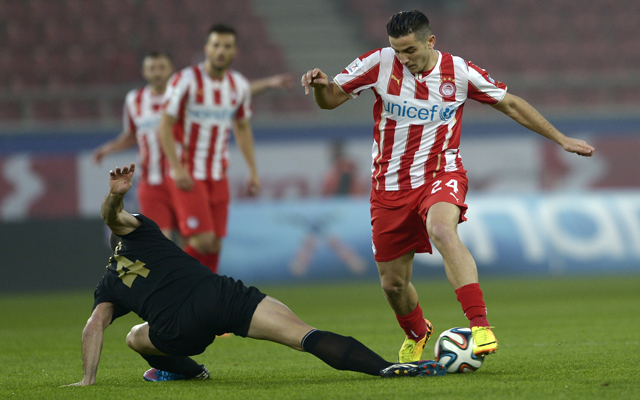 6) In January 2012, Manolas turned down a move to Everton, despite AEK agreeing a fee with the Premier League side. The defender reasoned that he would be leaving the club in a bad position if he were to move. However, he stayed for only six months more, as he moved to Olympiakos that summer.
7) Manolas has helped guide Olympiakos to back-to-back league titles and the Greek Cup – which he also won with AEK – during his first two seasons at the club. His performances earned him his international debut in 2013.
8) Tottenham, Sunderland, Fulham and even Manchester United expressed an interest in signing Manolas last season, with David Moyes highlighting the player as the perfect long-term replacement for Nemanja Vidic. Several Italian clubs, including Juventus have also kept tabs on the player.
9) Manolas played in all four games of Greece's 2014 World Cup campaign, and was listed as one of the top 50 players at the tournament. He has so far made 13 international appearances.
10) Renowned for his strength and aggression, Manolas would bring an exciting new element to Arsenal's defence, and could strike up an early partnership with Calum Chambers that could serve the Gunners well in the future.
SEE ALSO:
The 50 best Premier League players 2014/15!
Read more Arsenal transfer news.
Top 60 hot WAGs in the Premier League 2014, featuring Arsenal, Liverpool, Man United and Chelsea Stunners.